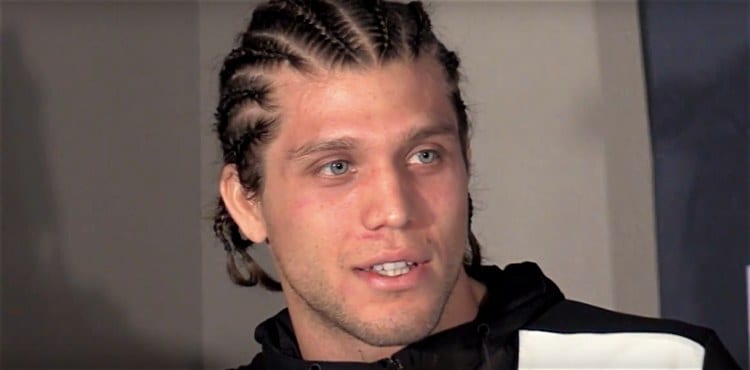 Brian Ortega, the number one contender to Max Holloway's UFC featherweight championship, says that Conor McGregor's influence on mixed martial arts is so defined that a number of fighters are using the Irishman's blueprint in their attempts to make a name for themselves.
Several fighters on the UFC roster and elsewhere, notably UFC interim welterweight title challenger Colby Covington, have fielded accusations that they have used the path walked by McGregor to springboard themselves into notoriety. In Covington's case, he appears to have cast aside any of the unwritten rules of fight promotion, referring to not just his opponents in derogatory terms, but also the country from which he hails.
He famously referred to Brazilian citizens as "filthy animals" in the wake of a decision victory against Demian Maia last year, prompting the likes of Fabricio Werdum, Jon Jones and Michael Bisping, among others, to criticise him (and in Werdum's case to throw a boomerang at him in Australia).
Ortega, who was speaking to the media (as transcribed by MMA Junkie) ahead of his July 7th title bout with Holloway, says that trying to walk in the footprints of another fighter is ultimately self-defeating.
"There's only one Conor," Ortega said. "Everybody who's tried to be like Conor, you can tell they're just fronting. You can easily see, you can tell by the way the go in there — you're just like, 'Come on. Shut up.'
For his part, Ortega has walked his own path since debuting in the UFC in July 2014 and remain undefeated in his professional career. He scored the biggest win of his career in March by becoming the first man to finish Frankie Edgar, an achievement which earned him a UFC title shot.
"For me, I'm just me," Ortega continued. "That's what I realized the best thing to be is. When I talk to people, they're like, especially getting into the sport, (they're like), 'Oh, you've got to be a character. You've got to be this.' And my coach told – and I don't know if I can cuss or not – but he goes, 'Fuck that.' He's like, 'Just be you, bro. You don't have to lie on the thing. You don't have to pretend. You don't have to remember some thing you made up before.' He goes, 'Just be you, and you can't go wrong with being you.'
"So that's what we did, and I'm happy I stuck to it, man. Because I'm just me. If I ever get pissed off, I'm legitimately pissed off. So far it hasn't happened."
Comments
comments