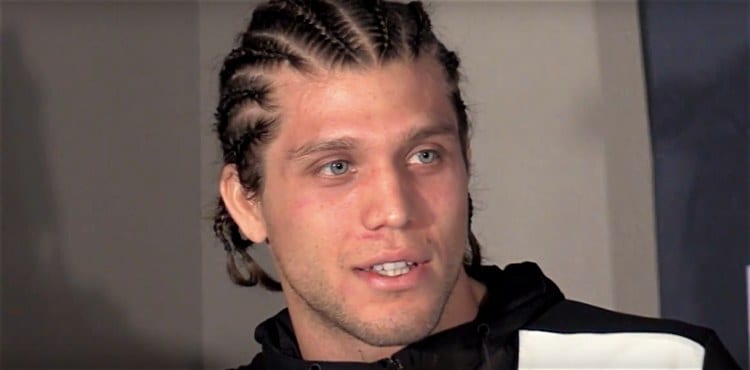 The UFC's first ever trip to Busan has suffered a blow as former world title contender Brian Ortega has been forced to pull out of the main event fight against South Korea's own Chan Sung Jung, better known as the 'Korean Zombie'.
News of the injury and subsequent removal from the card was first reported by ESPN's Ariel Helwani and it leaves a gaping hole at the top of the December 21 card. 'T-City', who is 14-1 (1) in his professional career to date, had been hoping to rebound from his first career defeat, suffered almost exactly a year ago when he was defeated by unanimous decision by UFC featherweight champion Max Holloway.
Any plans of redemption will now be put on the long finger, for the time being at least, after Ortega took to social media to detail how an ACL tear was responsible for the fight falling apart.
View this post on Instagram
"I tore my ACL in training and I won't be fighting in Korea," he wrote.  "Thankfully it was only a partial tear so I'm already rehabbing it and the plan is to be back to 100% in 1-3 months.
"I didn't want to let down the fans, The Zombie, and the UFC, so I strongly considered pushing through it and fighting anyways, but according to the doctors, the risk of a full rupture in the fight was high and that would put me out for up to a year. Sorry guys I gotta take care of this right now, but I'll make it all up to you in 2020 I promise."
The injury will mean the UFC matchmakers must once again jump into action to find a replacement for the card, which takes place in just over two weeks' time, with the assumption being that they will do everything in their power to keep the fiercely popular 'Korean Zombie' on the card to bolster the organisation's first trip to South Korea's second most populous city.
Two other featherweight contests are currently scheduled on the card, one of which contains the always exciting Do Hoo Choi, but it appears unlikely that that the UFC would pivot to an all South Korean main event.
Time, as always, will tell.
Comments
comments