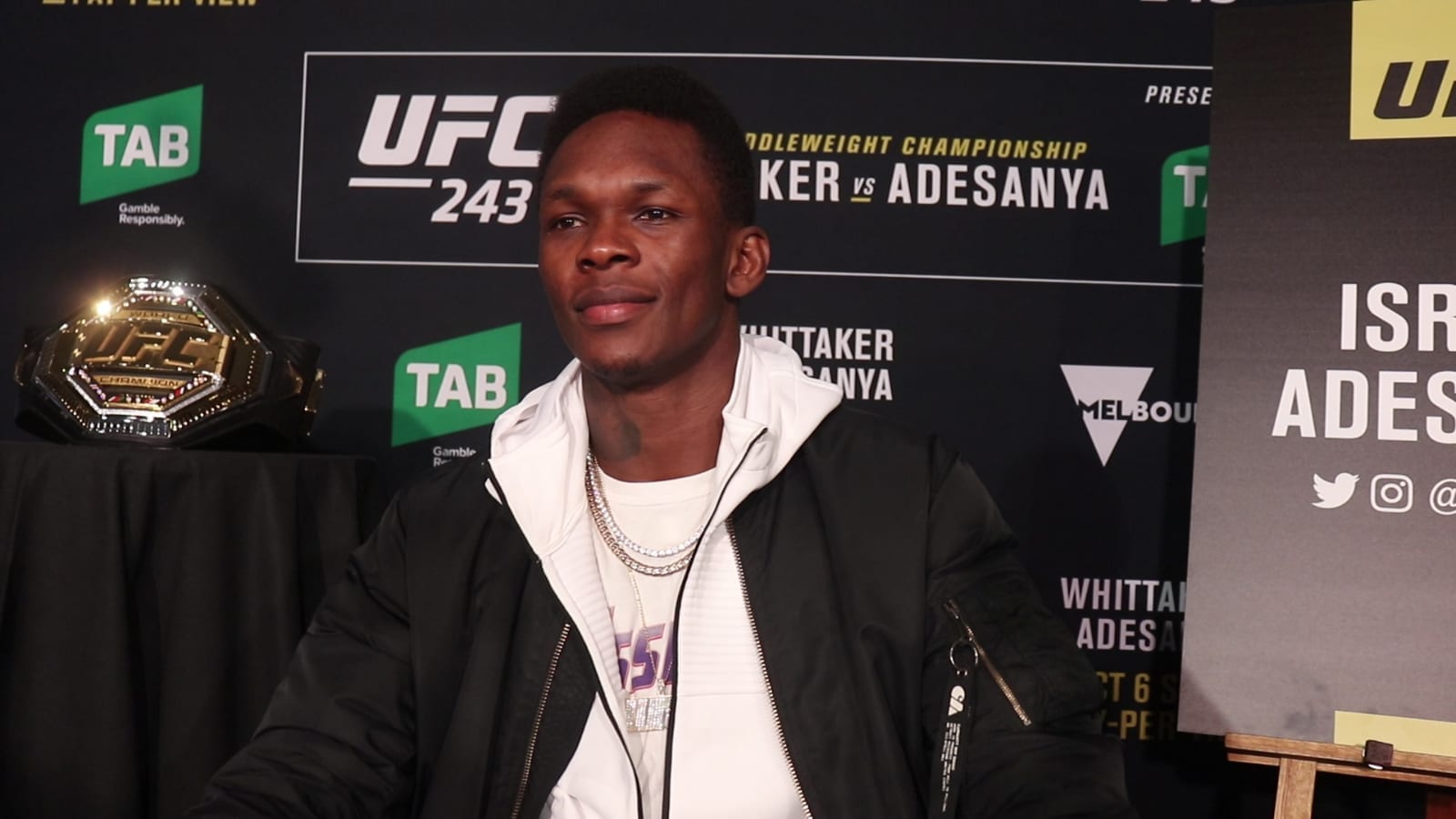 Israel Adesanya believes a fight between himself and rival Paulo Costa would end up reminding fans of another historic mixed martial arts moment.
Adesanya, who won the UFC middleweight championship from Rob Whittaker and was set to meet Costa in his first title defence, has been left without an opponent after Costa required surgery to repair an injury. While fans were clamouring to see the contest — no doubt due to the personal issues Costa and Adesanya have shared — Adesanya believes the come fight night, the bout itself could look similar to something seen before.
"You know one thing that fight reminded me of?" Adesanya said during a conversation with ESPN's Ariel Helwani. "[Conor] McGregor vs. [Jose] Aldo. I know how to push his buttons. He's such a meathead, I can push his buttons and make him do what I want him to do. Counter him.
"People were always used to my linear attacks, they didn't know about my lateral attacks. My hooks. They thought when I started countering Rob — They forget that's what I first started doing when I started kickboxing, I was a counter striker. I went back to my roots, and I was just hitting from all angles. Like literally hitting him from all angles. Even when I was in 'The Matrix', caught him with an uppercut.
"So Paula is a guy — he's a really aggressive bull, but I can be a matador."
–
Comments
comments