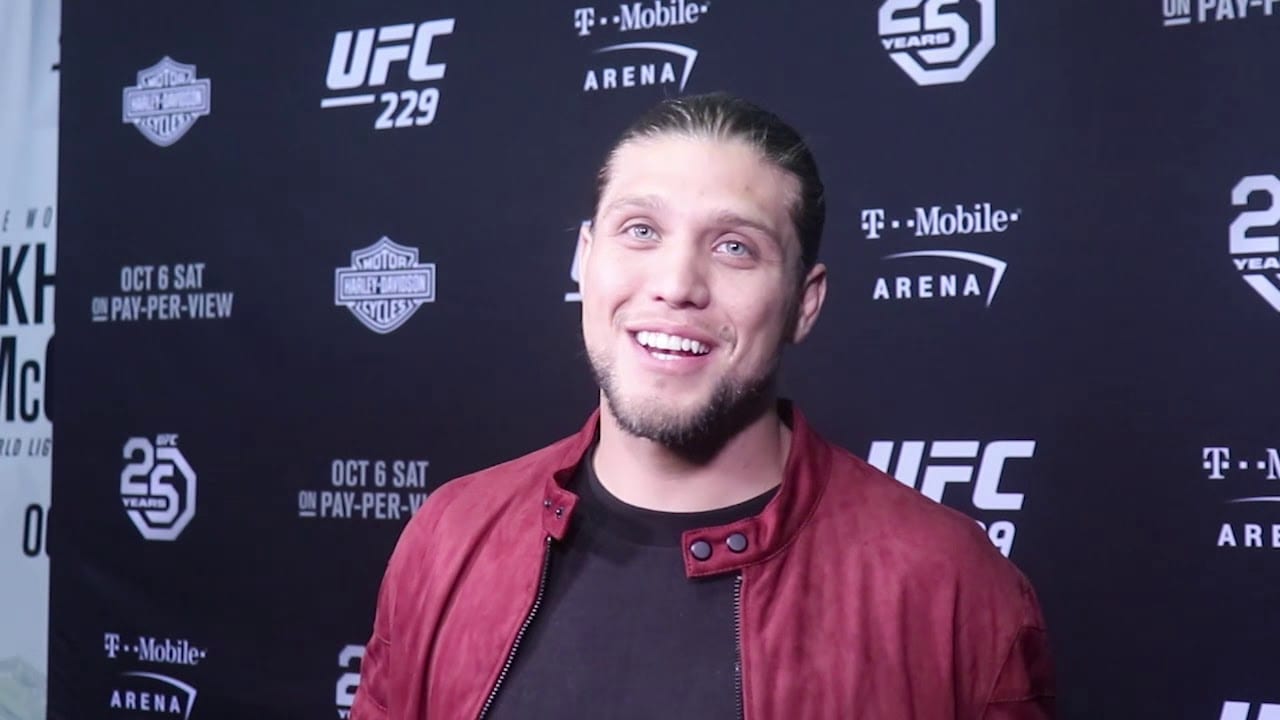 After watching Dillon Danis brawl with Khabib Nurmagomedov at UFC 229, UFC featherweight contender Brian Ortega bumped into the controversial jiu-jitsu star in a nightclub a few hours later.
According to Ortega, who spoke with TMZ Sports, he bumped into Danis at a nightclub in Las Vegas after the hostilities with Nurmagomedov's camp had finished, and was impressed with Danis' willingness to go out by himself.
"First I was like, 'Damn, what are you doing here, especially alone?'" Ortega said. "I was like, 'This guy is a savage right now'."
And while Danis is known for not being shy of a rivalry or two, Ortega revealed the meeting was nothing but cordial.
"He was respectful," Ortega said. "He said, 'Hey man, you're holding it down for the jiu-jitsu community. You're doing your thing. I admire you. I appreciate it. He was cool about the whole situation."
"He wouldn't really tell me much [about the brawl]" Ortega said. "He was just like, 'Yeah, man, shit got crazy. These guys started throwing, I started throwing.' One of his eyes was swollen. He was just telling me, 'Yeah, man, I think they gave me a concussion'. So he got down, too.
"After that, he was going to walk out by himself, and I told my boy, I was like 'Hey, man, make sure this guy gets out of here alright', because you know, there seemed to be some Russians in that club. So I was like, 'make sure this guy gets out of here safely' because the last thing you want is this guy getting jumped going out."
Comments
comments