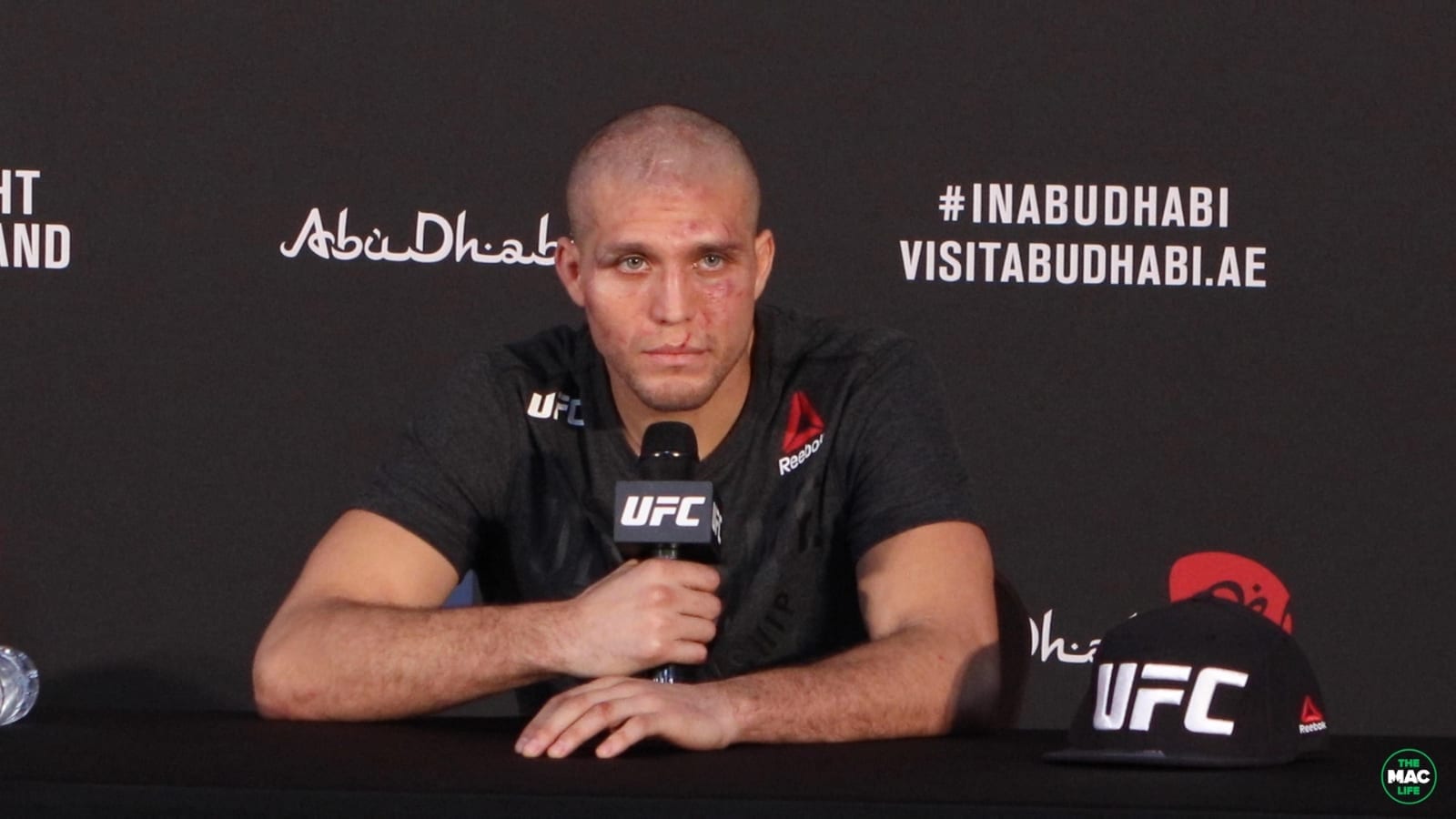 In the end, it was a comprehensive and dominant win for Brian Ortega tonight in Abu Dhabi.
The featherweight contender beat 'The Korean Zombie' Chan Sung Jung to the punch over and over, and even dropped him in the second with a spinning back elbow. While Sung Jung looked far from his best, it will likely be regarded as Ortega's most impressive showing in the Octagon thus far.
From here, it seems the next logical step is a fight with featherweight champion Alexander Volkanovski, especially considering UFC president Dana White's pre-fight insistence that the winner of tonight's main event would be the number one contender.
For Ortega, it's a bout he's happy to take, and an opponent he has no personal issues with.
"He's a great champion, obviously he won the belt and defended it, that's something I can never take from him or say anything bad because he did it, I haven't," Ortega said post-fight. "Cool guy as a person. After that incident of mine over there in Vegas, I still went out to the club and I ran into him and he came up to me and talked to me, and he was a cool dude.
"I have nothing bad to say about the guy. Let's not start beef.
While there's no date currently on the cards for the bout, a return to Fight Island in Abu Dhabi seems likely in February, and so a meeting could well take place then.
Comments
comments