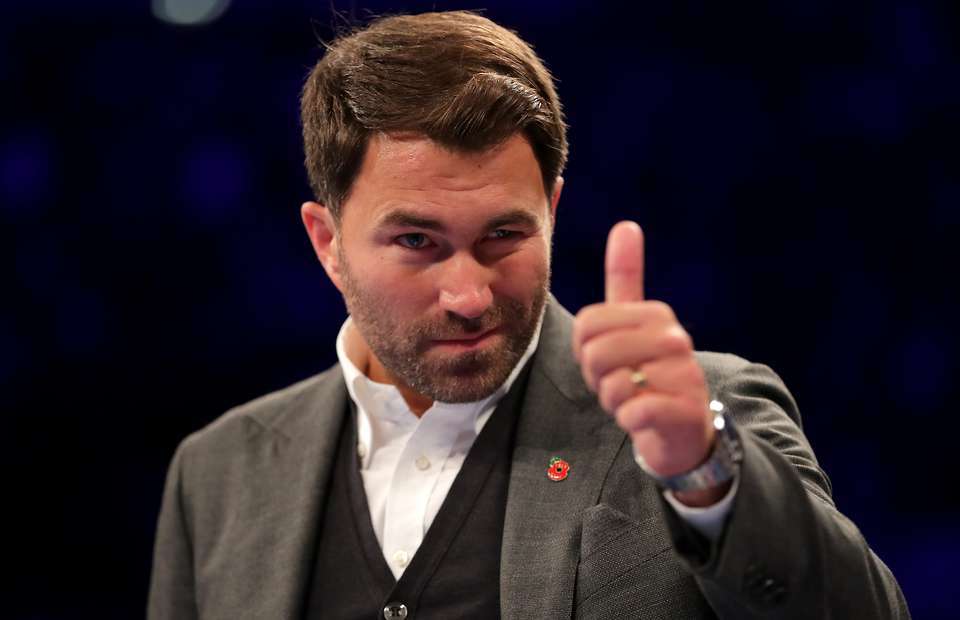 Eddie Hearn believes Deontay Wilder and his team have shown themselves to be hugely incompetent after a deadline to secure a date for the third fight with Tyson Fury expired.
Fury has reportedly moved on from a rematch with Wilder after the two sides were unable to find a decent weekend to host the contest this year, and instead will look to face an opponent in the U.K. on December 5.
Should he win that, and Anthony Joshua defeat Kubrat Pulev on December 12, we are closer than ever to a superfight between the two Brits — negotiations, Hearn says, will be far more simple to complete than the missed Wilder-Joshua clashed.
"That was dealing with people, as you have seen over the last couple of weeks that, quite frankly, don't know their arse from their elbow," Hearn said, speaking to Boxing Social. "Now we're dealing with different people around Fury, you know? Whether that's [Bob Arum], whether that's [MTK], I haven't to spoke Frank Warren but I'm sure we will as well, and I trust they wanna do it. And I trust that Fury wants to do it. And I never trusted that Wilder or Shelly Finkel — all those guys wanted to do the AJ fight — I did not believe them.
"So, I believe that we have a team there who wants to fight Anthony Joshua. They believe they will beat Anthony Joshua, and we feel exactly the same on our side, that we beat Tyson Fury. And we want that more than anything."
–
Comments
comments