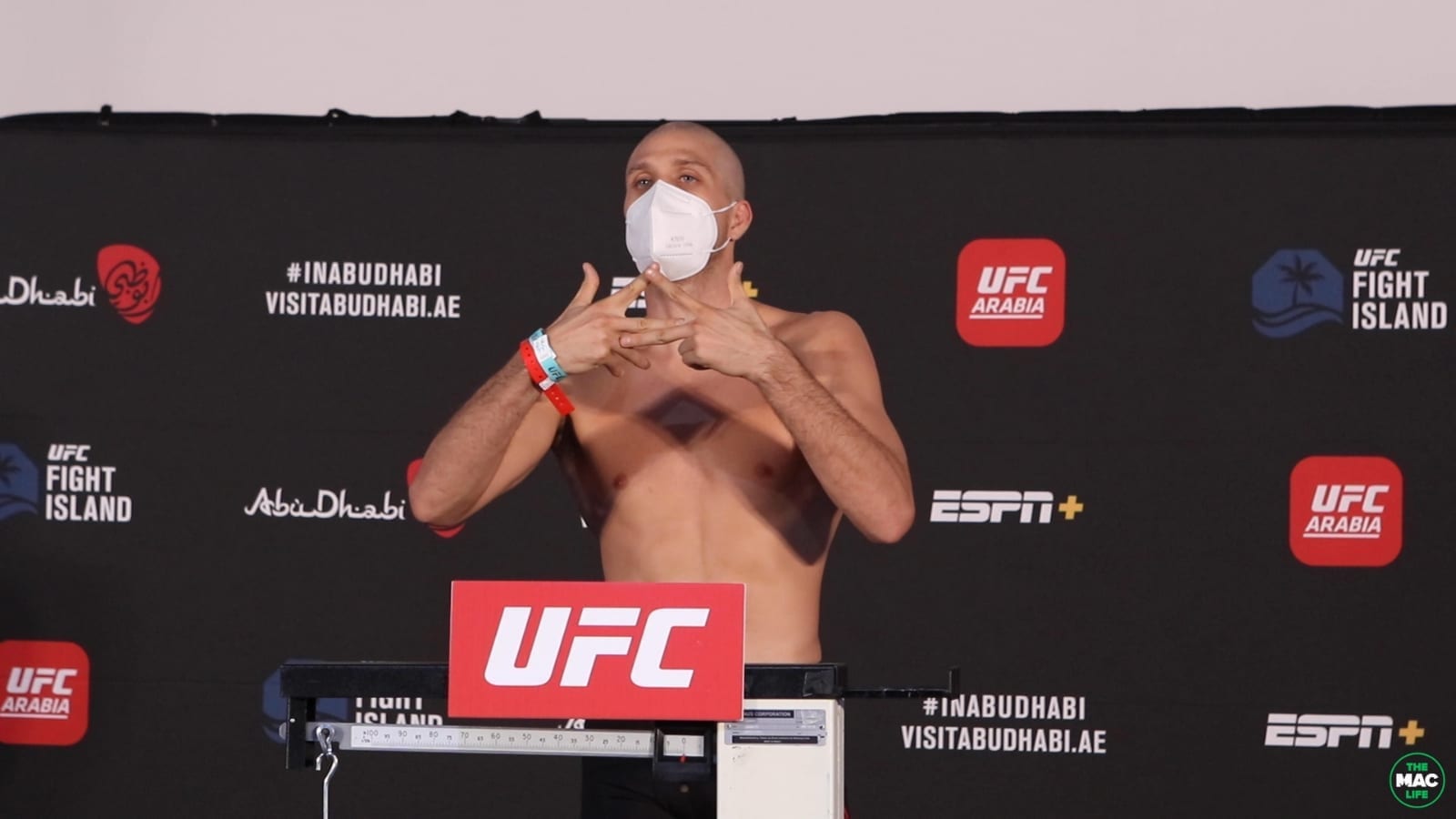 Brian Ortega believes he will see former opponent Max Holloway in the Octagon at least one more time before he calls time on his career.
The two featherweights met in the cage when Holloway ruled over the division as champion in a brilliant fight that saw Holloway put a huge pace and beating on Ortega to hand him his first defeat.
Following that loss, Ortega took an extended period away from competition, before returning last night with a brilliant win over The Korean Zombie, Chan Sung Jung.
"While everyone had been watching the UFC and everything, I kind of disappeared from the face of the earth," Ortega said, speaking post-fight press conference. "I was in the frickin' dungeon down there just grinding away, looking at these fights and going, 'Don't worry. I'm going to have my time'."
Ortega will now go on to meet current champ Alexander Volkanovski sometime in the new year, but he can't deny he looks forward to meeting Holloway again in his quest for payback.
"I said this in the beginning, in the very, very beginning when the fight was first set up: 'We will meet again.' He's going to stay at the top," Ortega said of Holloway. "He's not just a guy that's going to drop right off the bat and just spiral down his career. I'm not a guy that's going to just fall off like that. Clearly, tonight, I showed the world that's not me.
"He's going to stay on top. I'm going to be on the top. Volkanovski's going to be on the top. Believe me. We're going to have some rounds with all of us. We're going to keep you guys entertained."
Comments
comments