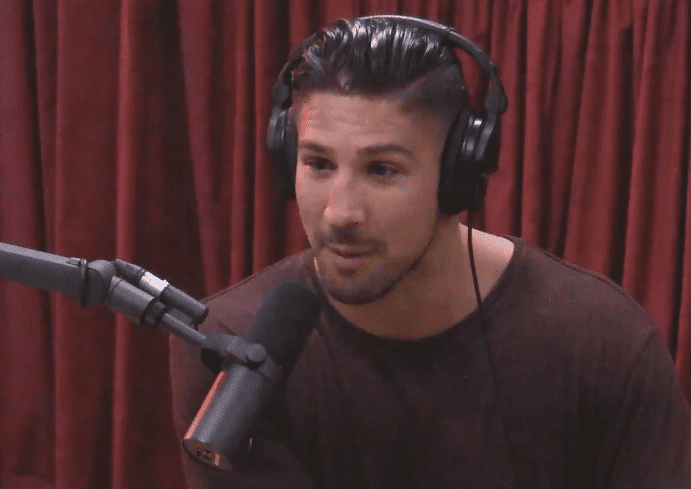 Brendan Schaub and Dana White's sudden feud is one of the more unexpected back and forths to pop up in mixed martial arts in quite some time.
The pair have levied some heated comments each others way over the past few days, particularly from Schaub's side, who reacted to White's suggestion that he had nothing worthwhile to share on mixed martial arts. While Schaub's most recent response — in which he insinuated he was able air some dirty laundry about White's sex life — appeared to be a conversation stopper, the former UFC heavyweight continued sharing his thoughts on White during his podcast Tuesday.
Essentially, he thinks it's time for White to stop being a bully, using White's most recent slamming of Francis Ngannou as evidence.
"I can't understand why he does this to fighters," Schaub said. "He's notoriously done this for years and years and years where he just talks shit about the guys. And they're not doing well. Those guys just lost the biggest fight of their lives, they're gonna have to pay. And they're not feeling good about themselves and then the boss, who you're looking for any amount of approval and it would go so far, you're the captain of the ship, when you're shitting on all the employees on the ship, it doesn't make people feel good. When you try to lead by fear, it doesn't work."
"Why be mean about it? Why be a bully in this day and age? Why continue to shit on people? You've won, man. You've won," Schaub said, "You're the CEO of a billion dollar company and you're trying to talk shit to somebody who retired four years ago on social media. What are you doing? What are we doing?
"Imagine somebody else, the head of a corporation, they'd lose their job. Talk shit to people like that. What the fuck are you doing? What are you doing? It makes no sense. It makes zero sense."
And according to Schaub, his position on White's behaviour is by no mean unique.
"Why do you think all those people are reaching out to me?" He said. "Why do you think this is getting so many likes? Why do you think this is the topic of all this stuff? Because you're a dick. And no one can say anything because they're scared to lose their job. I'm not. I need nothing from you. I need no approval, I don't need promotion, I don't work for you, I do none of that. I tell you the truth. You're a dick.
"You think that makes you look smart? Smart people don't [get into public slanging matches]. People who are comfortable with themselves and don't have ego issues don't do that. People who have made it don't do that. People who are comfortable in their skin don't do that. That's your problem, brother. It's just your problem, that's it."
Comments
comments