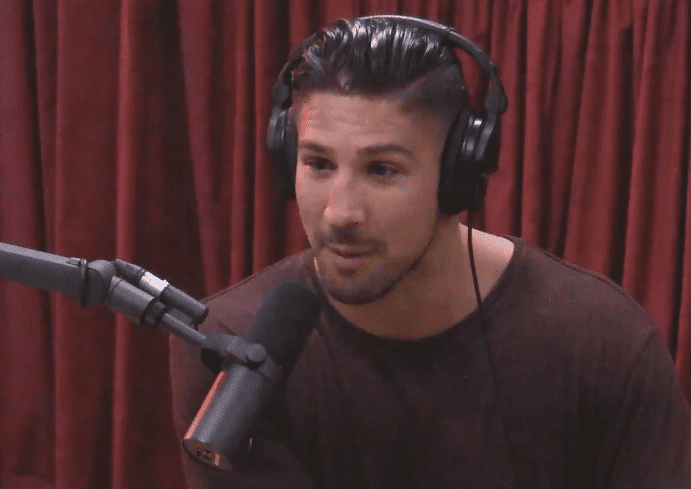 It may have been derided as an oddity, but Brendan Schaub believes YouTubers KSI and Logan Paul should be given plenty of credit for their promotion of their recent pay-per-view boxing fight.
Indeed, Schaub believes they did such a good job at garnering attention that fans should start paying attention to how much skill — or lack thereof — is needed to promote fights successfully.
"I loved what they are doing because they are showing how easy it is to promote a fight!" Brendan Schaub said on his Below the Belt podcast (H/T MMAFighting). "When everyone goes, 'Being a promoter is so difficult.' Really? These kids have zero background! They both decided, 'Hey, we both have a following,' and they did it all their own. I'm sure they lined up with some help to acquire the arena and get the ticket sales and all that, but for the most part two famous guys showed you how easy it is to promote and sell a fight.
"It is not rocket science. No one is skilled at doing this. We give way too much respect to these promoters. They are not that skilled. It's very obvious who should be fighting, what fight to make, how to build a fight."
And, naturally, Schaub's perception of how simple promotion can be means that any fledgling business in the combat sports world should be placed at the feet of the promoters themselves. Including in the UFC.
"When a fight does not sell, that's when you realize how shitty a promoter is,"" Schaub continued. "Whenever there's two headline UFC fighters, both those guys are so fucking talented it's not even funny. For those fights not to sell should not rely on a fighter. That's where a promoter or the marketing business of the UFC, or name whatever boxing promoter you want, should come into play. It is not the responsibility of them. Them being the fighters.
"For these two guys with zero background to shit on any UFC fight this year, numbers-wise, shows you how poorly of a job the UFC is doing at times and how easy it is to promote a fight."
Comments
comments