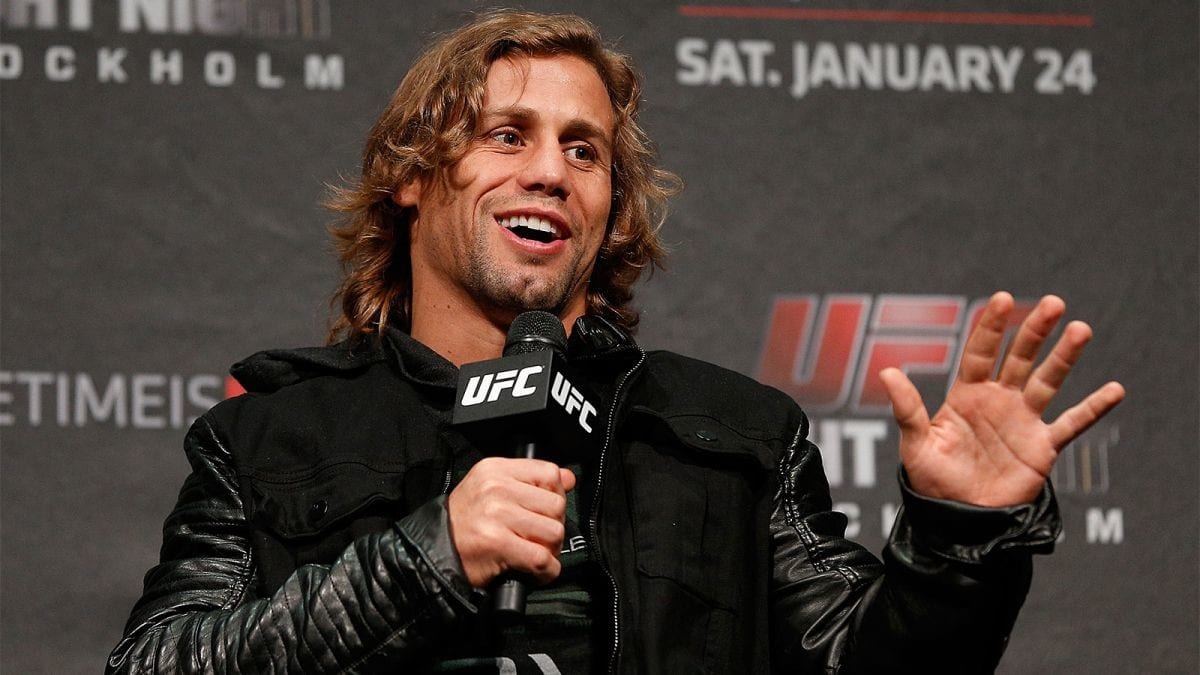 One of the dangers of holding world title in more than one weight class in the UFC is that it can often lead to uncertainty as to who, or even which weight class, the champion's next fight will be in. Or, when it comes to Henry Cejudo as per his recent comments, which gender the opponent might be.
Well, the recently un-retired Urijah Faber (male) has put his hands up for Cejudo's 135-pounds title, saying that he sees a fight between him and the champion being a fan-pleasing battle.
"Henry Cejudo's got the world strap, and a couple of them, and an olympic gold medal – which I never set my goals on as a young wrestler. I probably should have. But that's enticing," Faber said of the potential matchup at a fan Q&A session prior to last weekend' UFC card in Vancouver.
"To snatch up a belt – a couple belts – and a gold medal and silence the cringe would be a great step in the direction for me. And it's a great matchup. He's naturally a (1)25-pounder. I'm a big (1)35-pounder. He's got the wrestling pedigree. I've got better jiu-jitsu. He breaks guys, and I don't break. So I think that's a good matchup."
Faber, 42, recently came back from a near three-year hiatus from the sport to defeat Ricky Simon in July in his home town of Sacramento, California but traditional logic suggests that he would likely be compelled to take another fight before talk of a world title bout become a reality.
"He called me out. One week later, I answered the call and then he starts calling out girls, birds and everything else," Faber said. "If he wants it, he can get it," Faber continued.
Whether or not this fight comes to pass, Faber admits he sees what Cejudo is doing when it comes to his 'King of Cringe' gimmick.
"I think it's kind of smart what he's doing," Faber said. "He's trying to do something that's important to me, which is reestablish the 125-pound weight class. I mean, I don't think it was fair for him to put blame on Demetrious (Johnson), one of the best champions of all time, for not holding it down. But he's getting a bunch of people to talk about him.
"Right after my comeback fight, I mentioned his name. He's got Dominick Cruz, one of the best fighters in the history of the division of all time (talking about him). He's got the girls speaking about him for all the wrong reasons, which we knew that was going to happen. So he's trying to get some clout, some recognition. He's going to get beat up, most likely."
Comments
comments