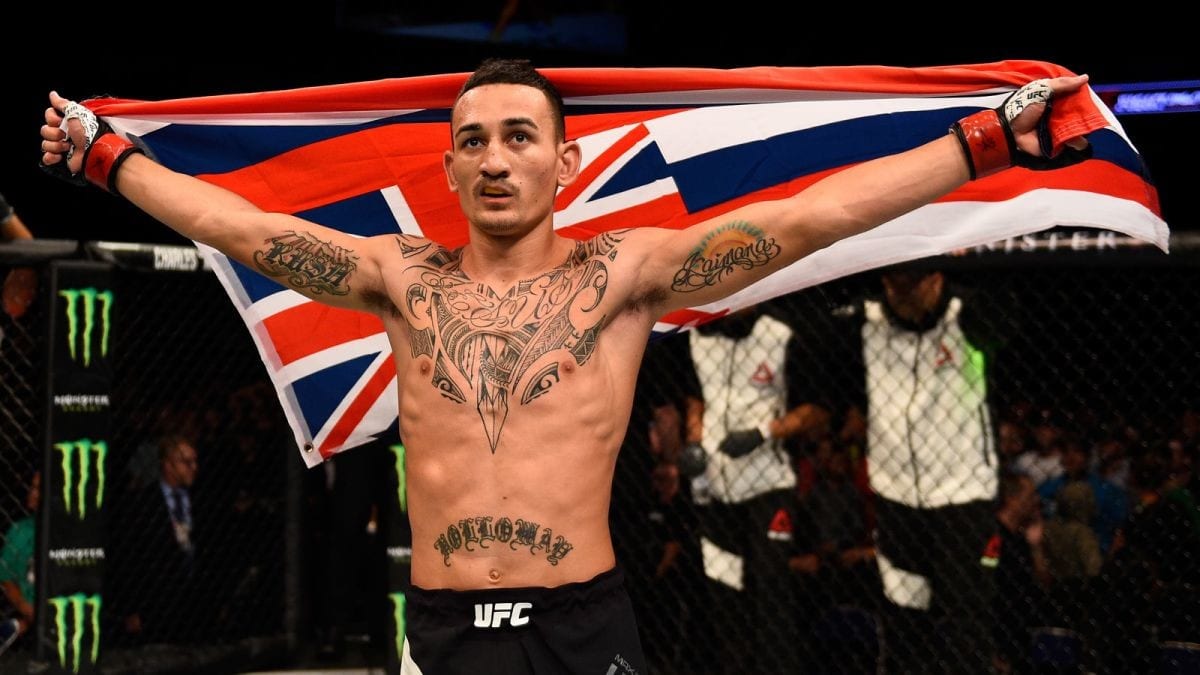 It's happened again fight fans — and this isn't an April Fool's joke.
Tony Ferguson has pulled out of his upcoming UFC 223 fight with Khabib Nurmagomodov. Instead, UFC featherweight champion Max Holloway has stepped and will meet the undefeated Russian for the UFC lightweight title. It's a stunning turn of events and the fourth time a fight between Nurmagomedov and Ferguson has been scuppered.
Reports have emerged that Ferguson suffered a knee injury a few days ago, described by ESPN's Brett Okamoto as a 'freak accident' where the interim champion tripped. While the fight's cancellation will no doubt hugely disappoint MMA fans, Holloway's late acceptance and divisional change does offer some interesting possibilities.
It'll be the featherweight's return to the cage since suffering his own leg injury that ruled him out of a bout with Frankie Edgar last month. While the stunning nature of this news will have people eyeing their calendars and raising an eyebrow, UFC president Dana White announced the news in a video to his social media earlier today, and specifically mentioned that this was not a prank at the fandom's expense.
"Unfortunately this is not an April fools [joke]," White said. "Tony is out. He's hurt his knee. Tony Ferguson is injured, but the beautiful thing about this sport — the stud, 145-pound champion Max Holloway is going to step up and face Khabib this Saturday in Brooklyn, New York, and it is for the official 155-pound title."
BOOM!!!!!! We got Khabib vs The Champ Max Holloway for the 155lb title this Saturday in Brooklyn New York!!!!!!! pic.twitter.com/quvI3UqGXh

— Dana White (@danawhite) April 1, 2018
While fans will be understandably devastated that they've once again missed out on the Ferguson/Nurmagomedov contest, Max Holloway's willingness to move up to lightweight on just a weeks notice will no doubt be hugely respected and celebrated. It also means he is in the position to become the second man in history to hold the featherweight and lightweight titles at the same time.
The other? A man he's been eyeing a rematch with in Conor McGregor.
Comments
comments