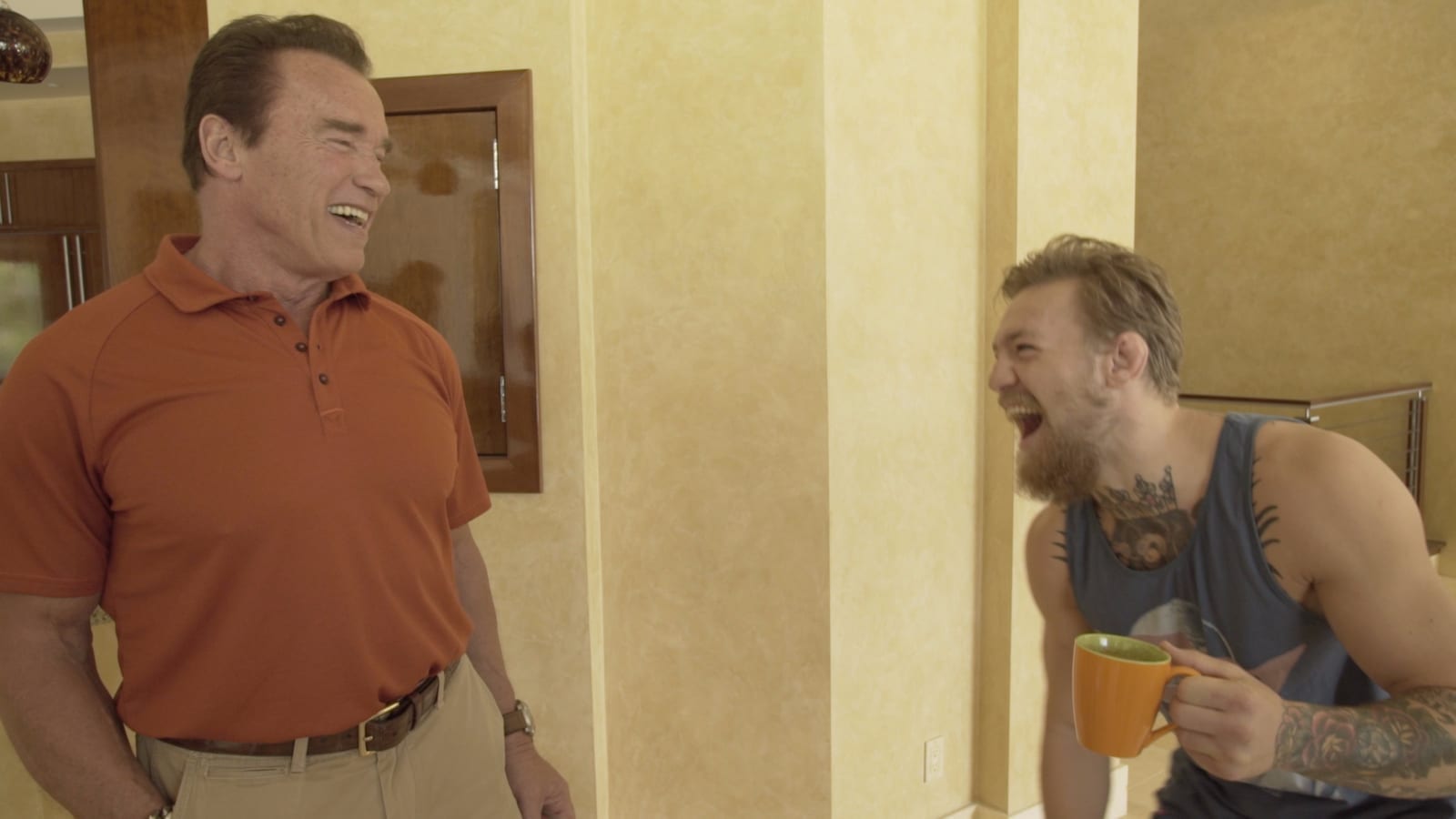 Bodybuilder turned actor turned politician Arnold Schwarzenegger is in a stable condition today in a Los Angeles hospital as he recovers from heart surgery performed on Thursday, his representative Daniel Ketchell confirmed to the Washington Post.
According to Ketchell, the first words uttered by Schwarzenegger after he awoke from the surgery were "I'm back", a play on the famous catchphrase originally coined in the Terminator film series. Ketchell added that the 'Austrian Oak' is in "good spirits" following the procedure.
Schwarzenegger (70), underwent the planned operation to replace a pulmonic valve which itself was replaced in 1997 to correct a congenital heart defect, according to a statement.
"That 1997 replacement valve was never meant to be permanent, and has outlived its life expectancy, so he chose to replace it yesterday through a less-invasive catheter valve replacement," said Ketchell.
"Governor Schwarzenegger's pulmonic valve was successfully replaced," he added.
After a hugely successful bodybuilding career Schwarzenegger, a native of Austria, successfully transitioned to Hollywood in the 1980's, appearing in a slew of successful films such as the Terminator series, Predator, Total Recall and others.
He then parlayed that fame into a successful run in politics, becoming the Governor of California — at the time the world's fifth largest economy — in a run-off election in 2003. He was re-elected three years later.
Schwarzenegger has also become a keen fan and friend of Conor McGregor in recent years. He wrote a bio for McGregor when the Irishman was named by Time Magazine as one of the world's most influential people last year, noting that "Conor has a fire in his belly that can't be quenched with championship belts. There are no brakes that can stop his engine."
"Conor McGregor is more than a fighter, more than an athlete, more than a champion—although, as the first person in the history of the Ultimate Fighting Championship to hold titles in two weight divisions at once, he is clearly all of those things," Schwarzenegger added.
"Conor is also the rare personality who has become bigger than his sport. That lean, compact body must struggle to keep his enormous character inside.
"From the first time I met Conor, I knew he wasn't the type of star you could box into one category. Since I've gotten to know him, I can tell you that what you see on the screen—the now familiar face of mixed martial arts—just scratches the surface. The Dublin native is razor-sharp, disciplined and charismatic. His energy is absolutely contagious, to the point where you almost start shouting in an Irish accent after 30 seconds of hearing that world-famous mouth."
Everyone at TheMacLife.com wishes Mr. Schwarzenegger a speedy recovery.
Comments
comments