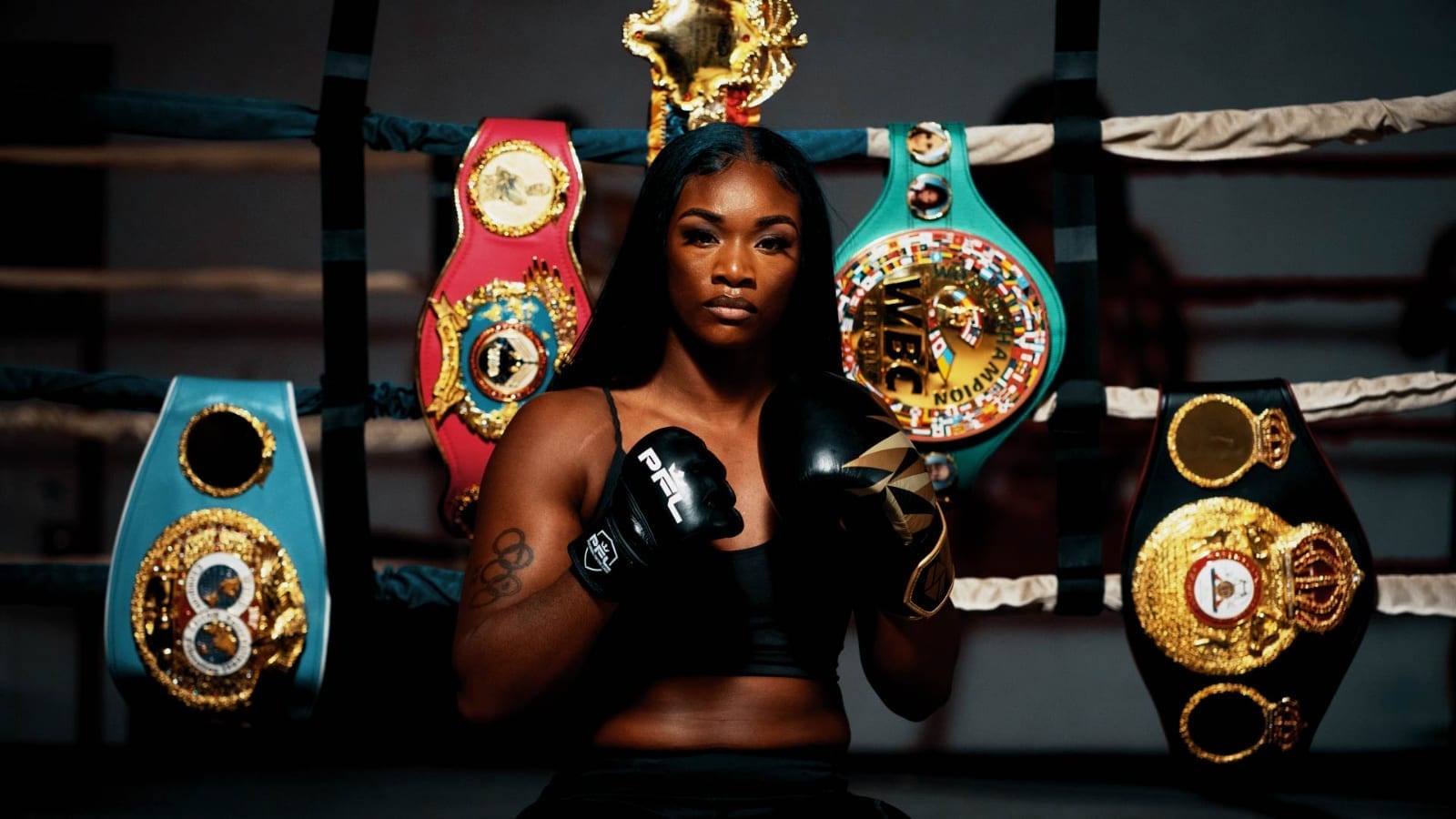 Claressa Shields scored a debut win in her first fight for the PFL on Thursday — but she certainly didn't have it all her own way.
Shields, a three-weight champion in boxing, inked a deal to compete for the PFL in recent months and watchful eyes from both the boxing and MMA communities were focused on Shields' first fight late on Thursday, and they saw her likely come up short in the first two rounds before winning the fight in the third by TKO after landing a sequence of shots on the ground.
IT'S ALL OVER!!! CLARESSA SHIELDS IS HERE TO STAY!#2021PFL4 pic.twitter.com/6zYPYwCGQY

— PFL (@PFLMMA) June 11, 2021
Shields grappling inexperience was evident early, as she was taken to the mat by opponent Brittney Elkin who moved to mount and began to unleash torrents of strikes.
Shields, though, turned the tables in the third when she was able to outfox Elkin and secure the win.
"I feel like I am dreaming," she said after getting her hand raised. "This is crazy. She had me on the ground, but she never hurt me," Shields said. "When that third round came, I said to myself, I'm going to dog her. … I am not going to lose this fight.
"I just had a never quit attitude every round," she added. "Never give up, that's what I told myself."
Comments
comments