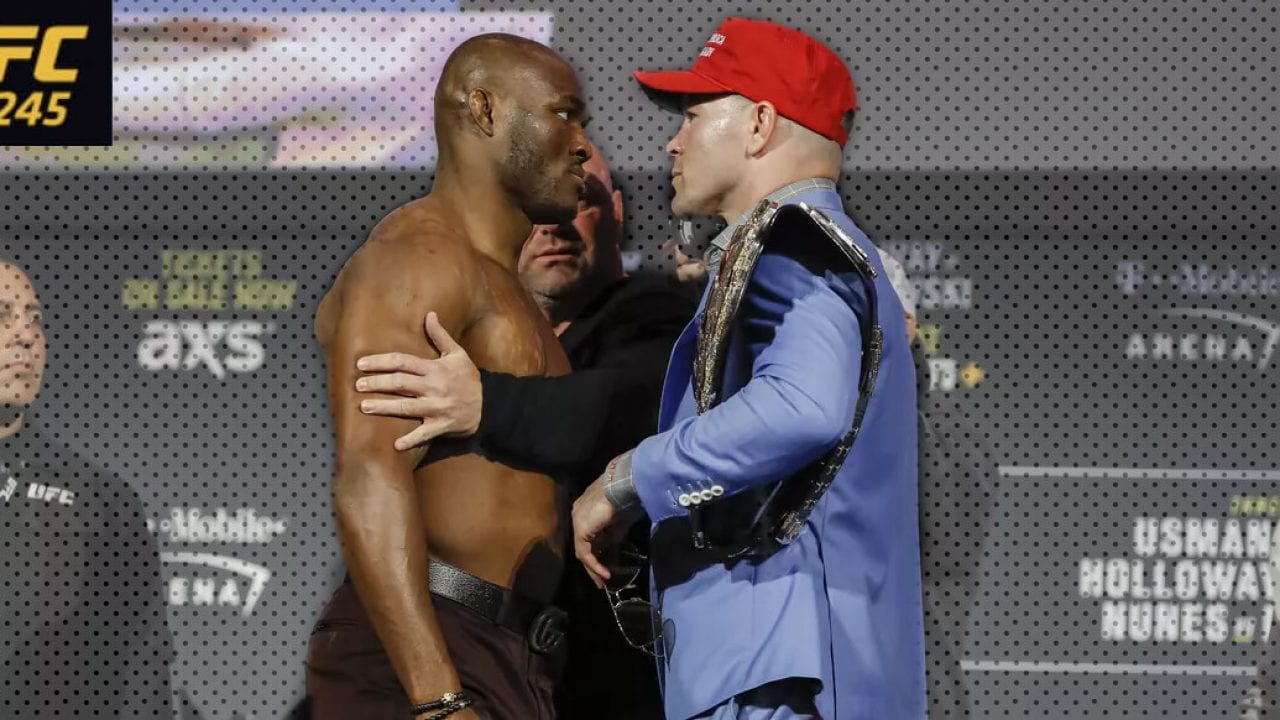 Kamaru Usman knows both Jorge Masvidal and Colby Covington well.
The reigning UFC welterweight champion has fought both men twice throughout his championship run, finishing each man once while also winning a decision, but after witnessing his former opponents' rivalry which culminated not just in a heated main event last month at UFC 272 but also with an alleged assault outside of a Miami restaurant recently, Usman says both men are in the wrong.
Masvidal finds himself in a legal wrangle after allegedly punching Covington twice in the street altercation during which Covington claims Masvidal warned him against speaking about his children, while also breaking one of his teeth, injuring his wrist and damaging an expensive watch.
"It's unfortunate because it's taken itself, it's growing legs now out of just sports to actuality and reality," Usman said of the situation in an Instagram Live video.
"That's what's the danger is about what you say trying to build a fight or leading up to a fight. You have to watch your mouth. You can't just run off at the mouth and say what you want or do what you want and expect the opponent to still keep it sport-related."
He added: "Of course some people, i.e like myself, I am just wise enough to understand that you could say whatever you want to say.
"At the end of the day, I will do my talking with my hands once we step in there because that is what I'm there for, to compete. So you can say and do whatever you want to try and throw me off my competitive edge, which is my mind, but at the end of the day, you can't. I will go in there and I will still handle business. But in this case, you said a lot of things that crossed the line and some people are not wise enough to not risk it all outside."
And as for the street brawl, Usman says that both men took an 'L' in that situation.
"Now (Masvidal is) facing counts, and now you could potentially go away. So that's the unfortunate nature of the situation. I don't like it.
"Both guys, I believe, are in the wrong. You can't just do what you want and say what you want just because you want to sell something, and I feel that's wrong… very wrong but also, you can't go as an athlete, as an elite athlete, you're one of the best athletes in the world… you can't just go attacking somebody in the street.
"Yeah, I understand it's another athlete, but you can't just do that when it's outside of competition. So both guys took a big 'L' on that one. [I] pray for both, though. [I] hope they're OK."
Comments
comments