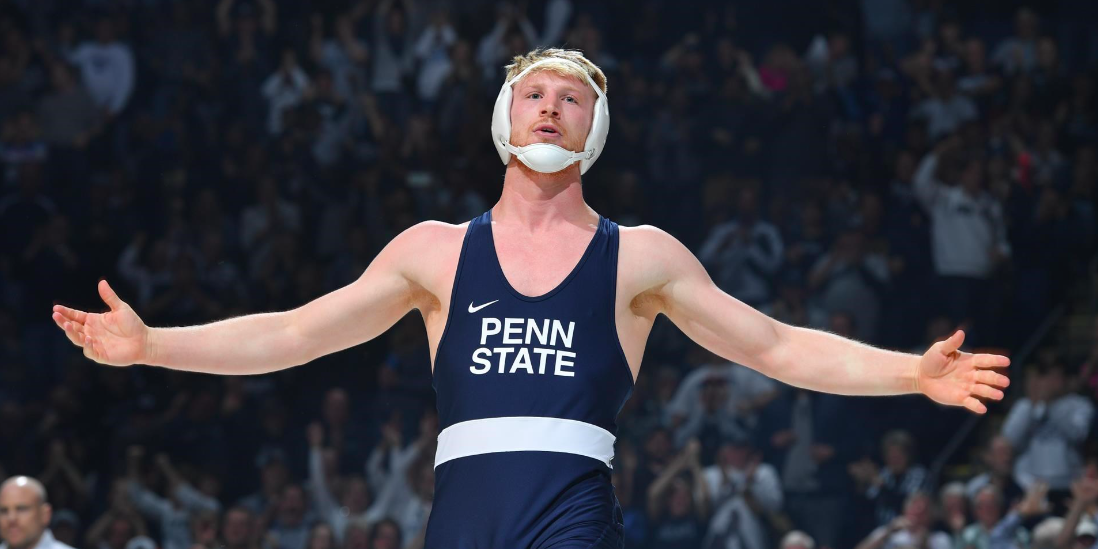 Bo Nickal, the most decorated American wrestler on the UFC roster today, doesn't think much of Khamzat Chimaev's grappling credentials.
Nickal, the Penn State alum and multiple-time NCAA Division I national champion, has long been cited as a potential future opponent for Chimaev, in what would be a battle of contrasting wrestling styles. But Nickal, who earned his second official UFC win at the recent UFC 290 event in Las Vegas, isn't of the opinion that 'Borz' would have very much for him in the grappling department.
"I saw a video the other day of him competing against a guy and it was, you know, quite a few years ago however long five, six, seven years ago but I was just watching it," Nickal told Michael Bisping during a recent appearance on his podcast, as noted by MiddleEasy.
"I've watched some highlights of him wrestling right and he looks good but he's competing against like 16-year-old kids and it's like well that's a joke but anyways I was watching it and I was like OK I'm gonna watch this match and break him down, see what he's doing. Literally the only thing he did was fake, fake, fake, fake double leg. I'm, like, dude…
"We have every eight-year-old in Pennsylvania can do that exact same thing like at the same skill level you're doing and yeah he wrestled hard and stuff but I was just like this guy is a good wrestler? What are we talking about? I don't know," Nickal added.
"I don't mean to be negative towards people's skills and stuff, I obviously respect his skills and MMA's a completely different ball game like if we were to wrestle in a match, it's a joke like it'll end in sub 60 seconds, I'll kill that guy and not even competitive. But, in a MMA fight, like I said, different ball game. I think my skills in wrestling translate very well to MMA."
Comments
comments