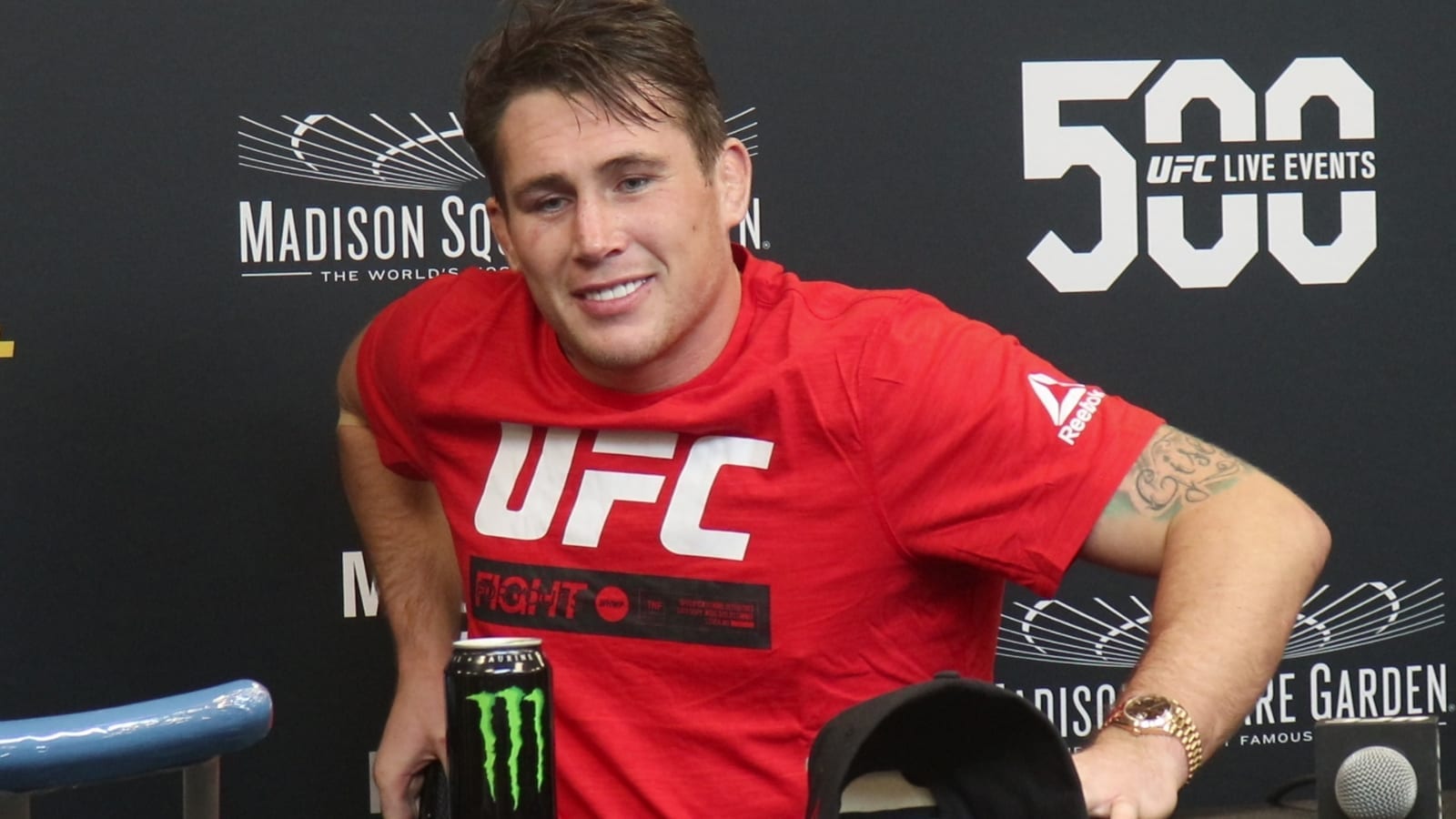 If you are a reader of social media it is likely that you have come across Darren Till's recent series of messages about Olympic silver medalist Yoel Romero. 
Till picked up his first win since May of last year when he won a split decision victory against Kelvin Gastelum at UFC 244 earlier this month. It was a much-needed pickup for the Liverpool man, whose first two defeats of his career had come in succession and in the two most high-profile bouts of his career.
But if you ask any fighter, the feeling of a win is an indescribable pick-me-up and Till's newfound confidence led to him surveying the field of middleweight contenders and calling out the fighter he deemed the most dangerous — but only after some liquid courage.
View this post on Instagram
View this post on Instagram
"I was blind drunk. Blind drunk," Till told MMAUK of the callout and subsequent retraction via Sportbible. "Yes, so my friend opened up a great bar in Liverpool, we got invited to the open and I was celebrating the win. I was with the guys and I said, I had a few beers and said watch this.
"So, I went onto google, I'll get an image of Yoel, cause he is a scary dude, I said I'll post that. He was like really bro? I said why not let's start a little controversy. So, I tagged him let's go and it just blew up. I remember the next morning I woke up and my girl was sat on the couch, because I slept on the couch, and she was like you called Yoel out.
"So, I went onto google and got the monkey eyes and told my guy to add when you wake up and realize you called out Yoel. Everyone knows when I'm going on a tirade on Twitter it is because I'm having a drink. It is never normal. I'm having fun."
Darren Till on calling out Yoel Romero 😂

"I was blind drunk" pic.twitter.com/eL4ImznRBP

— The MMA Bible (@TheMMABible) November 18, 2019
However, it seems that Till's future is progressing in a different direction after some steam seems to be building towards a match with former 185-pound champion Robert Whittaker after the two fighters also communicated on social media.
"I'm really interested in the Till fight," Whittaker said. "I'd love to fight him in London, next year. We were talking about it today, a big part of fighting and doing what I do and being on the international stage is enjoying the ride.
"Enjoying the experience, enjoying traveling, going to new cities, going to new countries to fight. To work. To make a living. So I've never been to London, I'd love to go, I'd love to fight there, I'd love to fight Till. That's a good fight."
Comments
comments