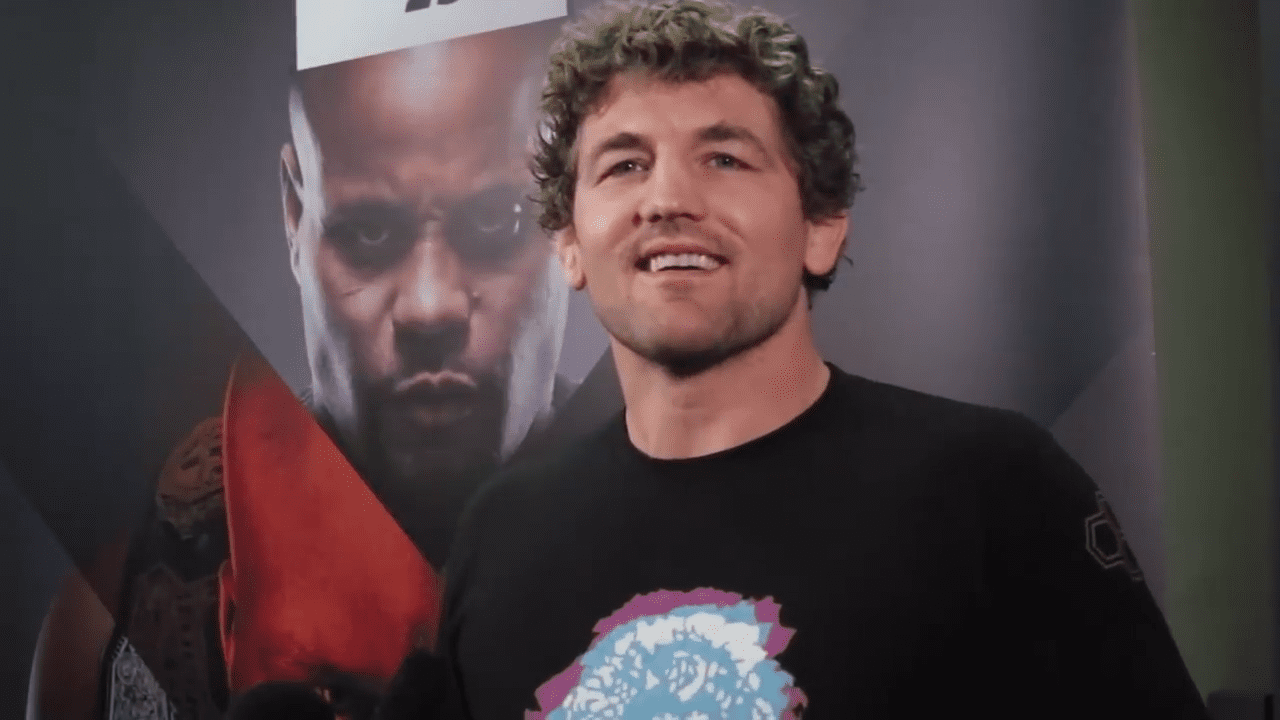 Ben Askren has called it a day on his mixed martial arts career.
The UFC welterweight made the announcement on the Ariel Helwani MMA Show on Monday, citing a required hip replacement as the main reason. He walks away with a record of 19 wins, two losses and one draw.
"I'm retiring from the sport of mixed martial arts, and quite frankly I'm retiring from everything," Askren said. "… I'd been having hip problems and I finally had the conversation with my doctor, we actually had the MRI done before my last fight, and I need a hip replacement. So that's it for me.
"I've been thinking about this for a week and what I'm gonna say. Really I've just been filled with gratitude for how great of a career I've been able to have, even though obviously in the end it didn't turn out to go my way."
It's not Askren's first retirement, but it does seem likely to be his last. He previously walked away from competition in 2017 after being unable to find a route into the UFC, but when that stalemate passed with an unprecedented trade with ONE Championship, Askren came back to the sport to test himself against the biggest names in the sport.
While his tenure in the UFC will perhaps be remembered for reasons he'd rather avoid, Askren's brief stint in the company was exceptionally exciting, and his brand as an undefeated wrestler garnered plenty of attention in his contests with Robbie Lawler and Jorge Masvidal.
While his loss to Masvidal will probably be what he's best known for in the immediate future, Askren earned himself plenty of plaudits with how he handled the loss, and for generally adding a fresh face and name to the 170 pound division.
Indeed, despite his mixed success in the UFC, Askren has few regrets in walking away, and wants people to know that hip issue or not, things worked out the way they did for a reason.
"I've known these hip issues for a while, but I've never brought them up for a reason," Askren said. "I don't want people to think that I'm using this as a reason for why I lost. I lost because I wasn't good enough. Plain and simple. My opponents beat me, they were better than me, and I want that to be said out there.
"… Competition, you're either good enough or your not. That's one of the things I love so much about it, there's no grey area. You either win or you lose, and you have a definite answer. I've achieved just about everything you can in sport, but when it came to achieving the two biggest things — an Olympic gold medal, and to prove I'm the best fighter in the world — I came up a little bit short. Is that hard? Sure. Have I learned great lessons from that, that I'm going to apply to the rest of my life? Yes, I am.
"A little bit of it sucks, but man, that's sorta life."
–
Comments
comments