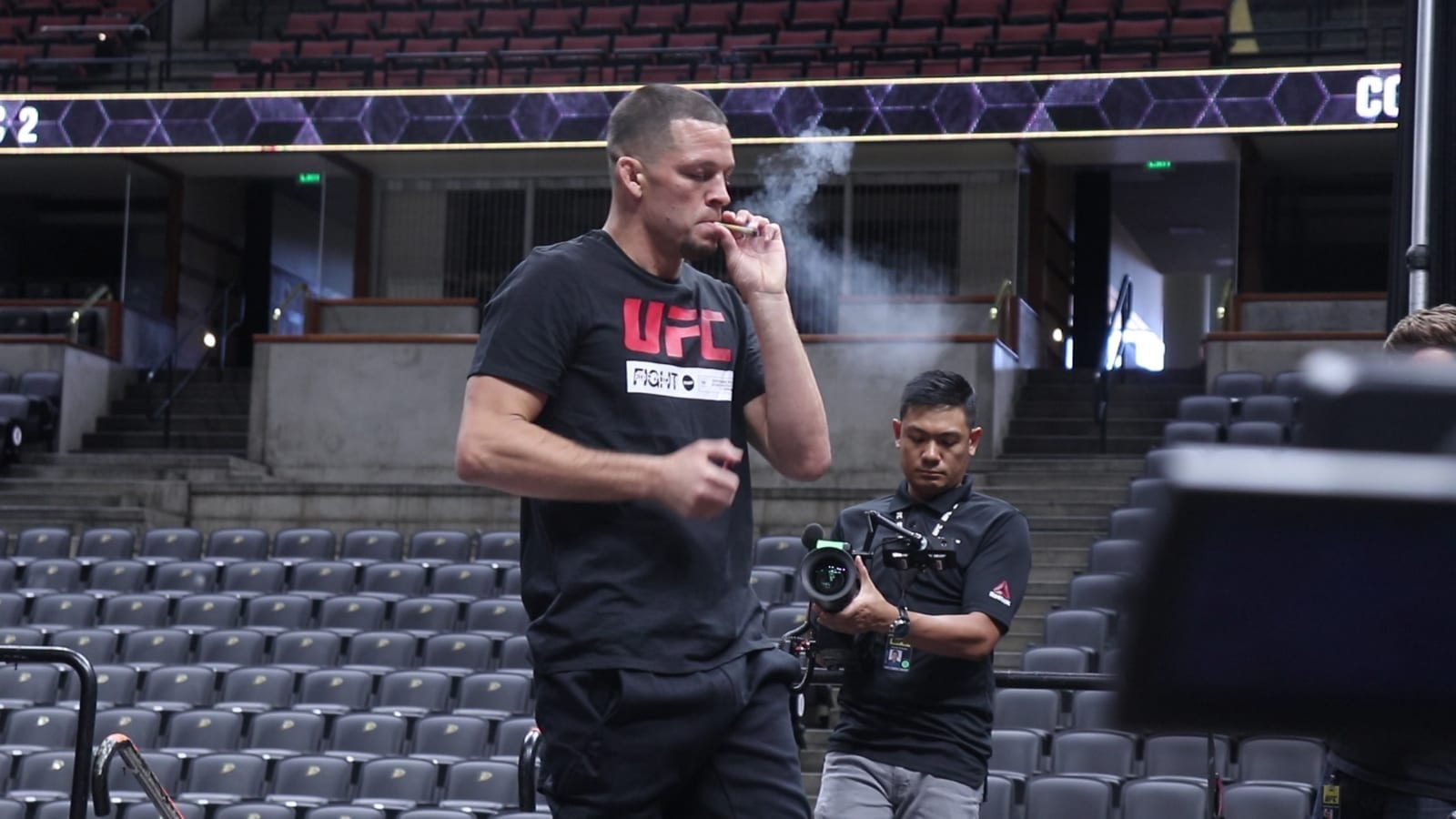 With Nate Diaz's UFC deal now expired all eyes will be on the Stockton native's next move — and if BKFC president David Feldman has hit way, it will come against Mike Perry.
Diaz exited the UFC with a victory against fellow veteran Tony Ferguson in Las Vegas last weekend, telling reporters afterwards that he was seeking to try his hand elsewhere. He has been linked on several occasions to bouts in the boxing ring and as a potential opponent for Jake Paul following the YouTuber's October 29 match with Anderson Silva.
And while Diaz has offered no firm clues as to his next movie David Feldman, the president of the Bare Knuckle Fighting Championship, says that he will aggressively pursue a deal to entice him into the world of bare knuckle boxing.
"I can't tell you whether he's coming or not, but I can tell you that we want him here at Bare Knuckle Fighting Championship. And we're gonna do everything that we can do to get him here at Bare Knuckle Fighting Championship," Feldman said to The Bare Knuckle Show as noted by Bloody Elbow.
"Nate Diaz is absolutely on the radar. He's not just on the radar, we're aggressively gonna make a move for him right now. I know he has something else that he's working on right now, but I have a feeling after having a talk with the partners and the guys at Triller that we're gonna be able to make a really viable attempt. We're going for this, absolutely.
"We have to respect the UFC's window that they have to re-sign him and everything. But we're going for him. A hundred percent, we're going for Nate Diaz.
"I think that the fans would absolutely love to see both of the same personalities, just guys that keep fighting… Nate Diaz vs. Mike Perry would be a fan's dream fight. I think the fans would love to see that.
"I would pay to see that fight, easily. That would be an amazing fight. If we could do something like that, that would be great."
As Feldman notes, the UFC have an exclusive negotiation period with Diaz following the expiration of his contract during which only they may hold talks with him — but once that is expired in the coming months, Feldman appears poised to make an attractive offer as possible to the Californian.
One would wonder, however, how enticed Diaz might be. He said after his Ferguson fight that one of his primary goals was to not receive any more cuts to his face, and that isn't necessarily something which would be possible in the bare knuckle ring — but hey, as we've noted in combat sports on multiple occasions, if it makes dollars it makes sense.
Comments
comments