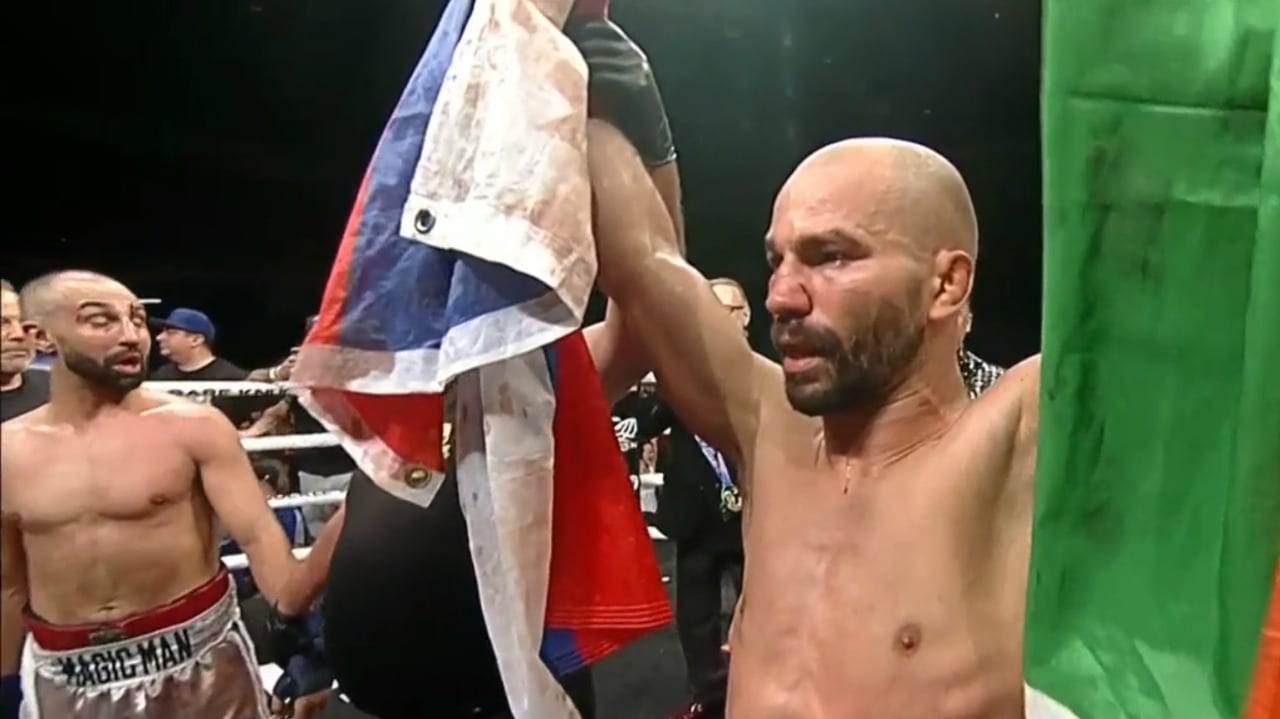 By almost any metric available to date, Artem Lobov vs. Paulie Malignaggi garnered nearly as much attention as any fight of 2019 so far.
And now it seems that attention translated to fans handing over their money as well. According to Bare Knuckle FC promoter David Feldman, Lobov vs. Malignaggi is rapidly approaching 200,000 buys on pay-per-view.
"We got our digital numbers right away," Feldman said, speaking with MMAJunkie.com. "In April, we did a certain amount, and in June, we did six times that digitally. It's given us a gauge that we're going to end up at the 200,000 line."
Should that figure be correct, at $39.99 per PPV buy on FiteTV, BKFC could have walked away with around $8 million in revenue — a complete smash hit for the growing promotion. With that success in their back pocket, Feldman believes that moving forward the sport of bare knuckle itself is now a proven commodity.
"It let people know we're serious," Feldman said. "… A lot of the guys that said we're a gimmick and won't be around, well, one year later, we're around and we're more popular than ever, and we're picking up steam."
Bare Knuckle FC's next outing is set to be headlined by Jason Knight vs. Leonard Garcia.
Comments
comments