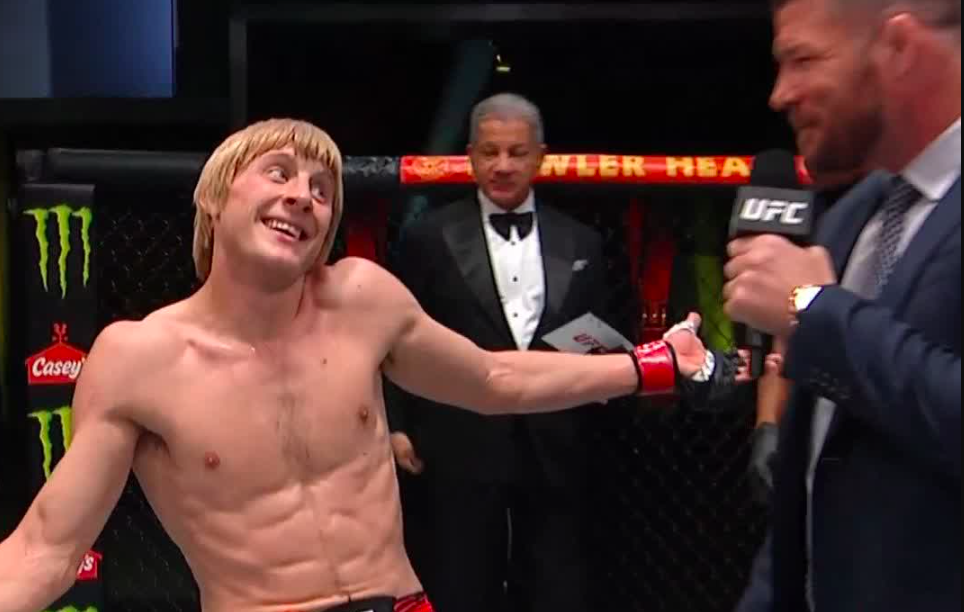 Paddy Pimblett will bid to take his UFC record to a perfect 4-0 next weekend when he takes on Jared Gordon in the UFC 282 main event inside the T-Mobile Arena in Last Vegas — but the UK's first-ever UFC champion has warned him not to take his opponent lightly.
Pimblett has yet to hear a final bell thus far in his UFC career, having stopped Luigi Vendramini, Rodrigo Vargas and Jordan Leavitt within the distance since his debut with the organisation in September 2021, and has predicted that he will earn a quick KO when he steps into the cage in Sin City next weekend.
But one man who knows the agony and ecstasy that often comes hand in hand with a career in mixed martial arts has cautioned his countryman against thinking the fight is over even before it begins.
"I think it might be a tougher matchup than what Paddy thinks," Bisping announced on his own YouTube channel, as noted by MMA Junkie.
"I think Paddy potentially is underestimating him. Now when I say underestimating him, I don't mean that he's taking it easy, and he's kicking back in training, and he's not pushing himself to the limit, and all the rest of it. Paddy has got eyes on being the champion. Paddy is pushing himself to the absolute goddamn limit because the opponent right now isn't Jared Gordon. The opponent is the mission.
"The opponent is this journey, this wave that he wants to ride toward being a UFC champion, a legend in the sport, a Hall of Famer, and of course, retiring with millions and millions and millions of dollars in the bank – as I say, being a legend.
"He's not underestimating or undertraining, should I say, but he might be mentally underestimating. He says he's going to knock him out in the first round. I don't know about that. I honestly don't think he will knock him out inside the first round, but this is going to be a tough fight. Jared Gordon's no walk in the park."
We find out for sure in eight days time.
Comments
comments