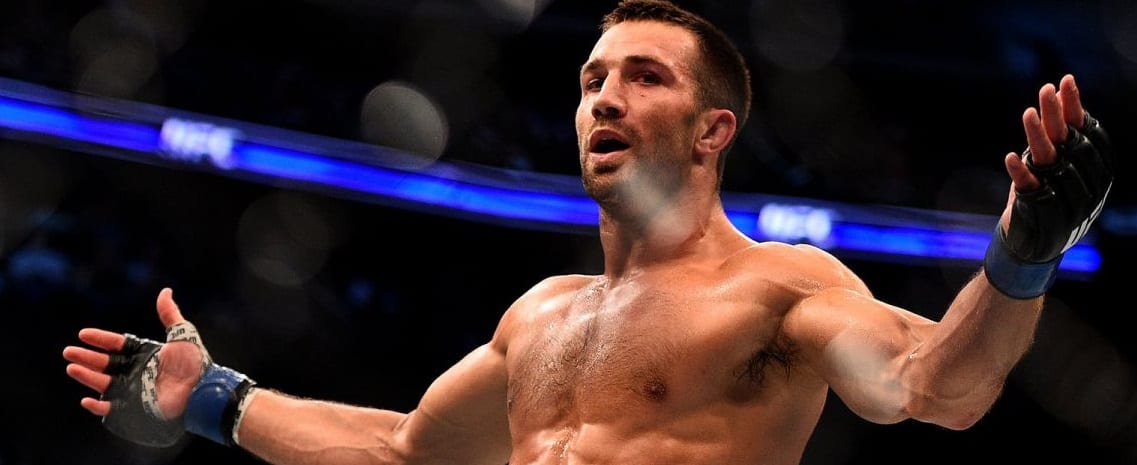 Luke Rockhold hasn't been seen in a UFC cage since dropping the UFC middleweight title to Michael Bisping more than a year ago. Since that upset loss, the AKA fighter has been vocal in his contempt for the state of the 185-pound fold he once sat at the summit of.
Rockhold was non-plussed when Dan Henderson, a fighter in the lower end of the divisional rankings, was given the first shot at Bisping's title last October and even more so when rumours emerged that the returning Georges St-Pierre — a fighter who hadn't fought in more than three years and only in a weight class below middleweight — was linked at being Bisping's next challenge.
Rumours of that fight being booked dragged on dragged on and on until UFC president Dana White confirmed after much deliberation GSP would indeed face Bisping in the headline bout of the biggest UFC card of the year, UFC 217 in New York this November.
Rockhold, who returns to action against Dave Branch this weekend in the main event of UFC Fight Night 116, has again taken aim at the Bisping vs. St-Pierre match-up, saying that he will be waiting for whichever winner emerges from New York City in a couple of months time.
Speaking with MMAJunkie Radio, Rockhold said: "I'm (expletive) tired of waiting. I'm not (expletive) around. I'm tired of this (expletive). I'm tired of talking about it. I'm coming with a vengeance.
"I think Georges St-Pierre is a joke," Rockhold added. "I still don't have faith that Georges makes it to the fight, so we'll see what happens."
Interestingly, both Bisping and St-Pierre have both commented on different occasions that they will likely retire should they lose this upcoming bout. Rockhold, however, wants who ever is the last man standing — should he get past Branch this Saturday.
Comments
comments