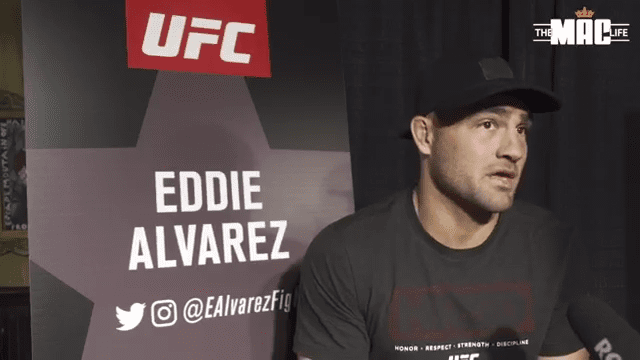 Eddie Alvarez has earned a lot of goodwill since dropping the UFC lightweight title to Conor McGregor in New York last November. 
Shortly after losing to McGregor in the main event of the UFC's historic first card in Madison Square Garden, Alvarez posted a lengthy response on Instagram in which he congratulated McGregor and his team for their "amazing achievement". The Philadelphian fighter, who is of Irish heritage himself, further ingratiated himself to the Irish mixed martial arts community in recent days after visited Tyrone man Aaron Elliot in hospital following a serious car accident 30 miles outside of Philadelphia — raising awareness for a GoFundMe campaign to help fund the Irishman's medical bills in the process.
Some fighters would dwell on the nature of a loss such as the one he suffered opposite McGregor last year but Alvarez has used it as motivation for a member of the team he is coaching on the current season of the UFC's long-running reality series The Ultimate Fighter.
Alvarez, who is coaching opposite Justin Gaethje in the all-female season of the show, noticed that one of his fighters — Ariel Beck — was absent from the training mats in preparation for her upcoming bout with Montana Stewart. Finding her in the dressing room, Beck confessed that she was experiencing a panic attack and he used the learnings he took from the McGregor loss to help his fighter see some perspective.
"Recently I had my worst nightmare come true," Alvarez told her. "I got knocked out in front of millions of people and a sold-out crowd at Madison Square Garden. Knocked out!
"I thought about this moment: this was a nightmare you think about for your whole career. Then it happened to me, and guess what happened afterwards, the next day? Nothing. Everybody was still there. My family was there, my kids were there, everybody was still there.
"I've been through that. I've won world championships and I've lost them. I've dealt with crazy glory and crazy disappointment. But our only other option is to feel nothing at all. And I'll be damned if that's going to be the way I exist."
You can watch the clip below:
.
Comments
comments