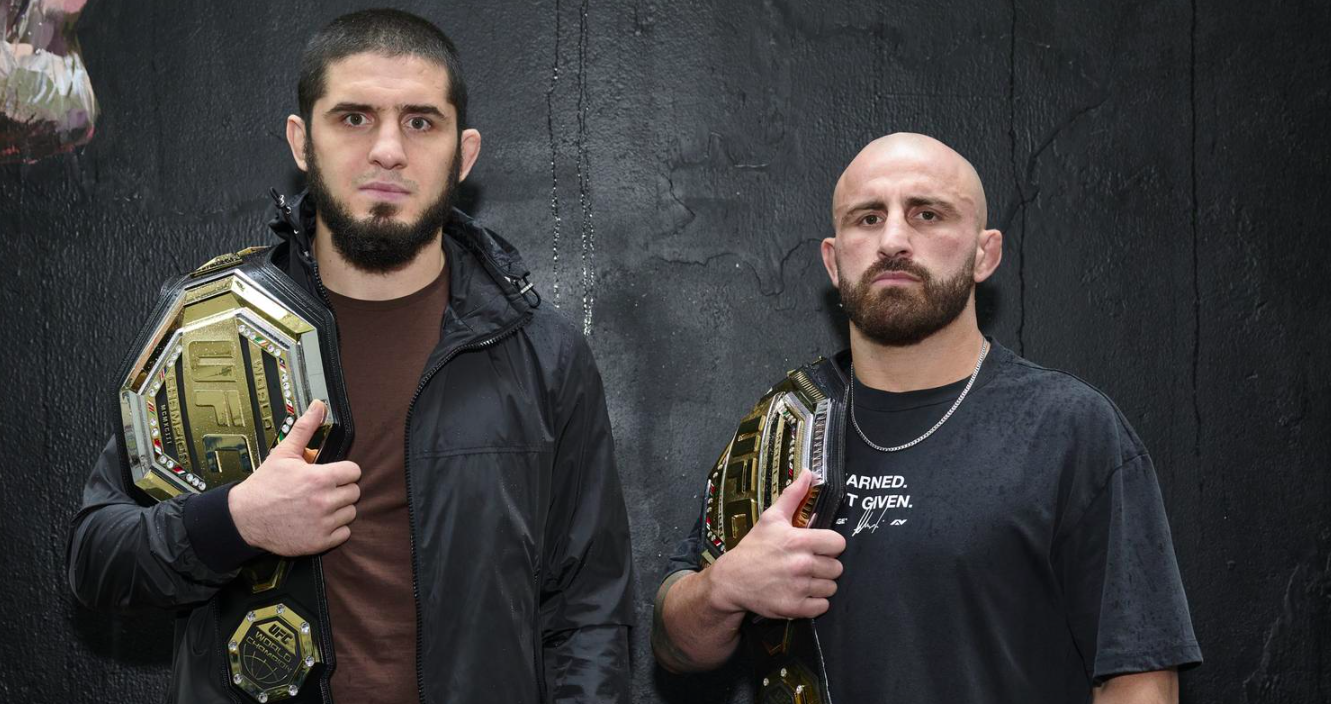 Alexander Volkanovski might be the underdog in some peoples' eyes heading into his world title bid agains Islam Makhachev this month — but Michael Bisping isn't ruling out the Australian featherweight champion getting the job done in Perth against Islam Makhachev.
Bisping knows full well what it is like to be an underdog world champion, doing so himself when a pair of nasty left hooks authored his world title win against Luke Rockhold all those years ago — and while Volkanovski faces a significant challenge against the fearsome Dagestani grappler, Bisping is confident that the Aussie can have his hand raised down under.
"Islam's the bigger guy: 5ft10in vs. 5ft6in," he said on his YouTube channel, via MiddleEasy.
"He's more than likely, in his opinion, going to be stronger because he looks at Volkanovski as the smaller man, but Volkanovski used to weigh 220-pounds. Volkanovski is only jumping up ten pounds. His body naturally wants to be bigger, and if you speak to him, he says that right now he is a brick wall, and he's feeling twice as strong as what he ever has done.
"If this fight stays on the feet, I favor Volkanovski. Number one, he has a longer reach even though he's the smaller guy… Listen, the guy beat Max Holloway on the feet three times… He's got better footwork, he's slicker, probably better head movement, he's well on balance, and of course, he's going to be stronger at 155 [than at he is at 145]."
Of course, where the fight takes place is a key factor. Volkanovski already holds home field advantage but that will likely be for nought if he can't fight off the Russian's takedowns, or at least get up off the canvas. Either way, Bisping suggests that Volkanovski may have to fight the perfect fight.
"Can he stop the takedowns?" asked Bisping. "I don't think he can. He probably will be able to get back up… I think Islam will get him down, and I think Volkanovski will get back to his feet, and that is kinda gonna be the fight. It's gonna be rinse and repeat. We will see some strikes. I think Islam will have success. I think Volkanovski will land more than Islam will get a takedown. Volkanovski will more than likely not play the jiu-jitsu game because if he does, he'll make a mistake, and he's playing the game of Islam… "
Comments
comments