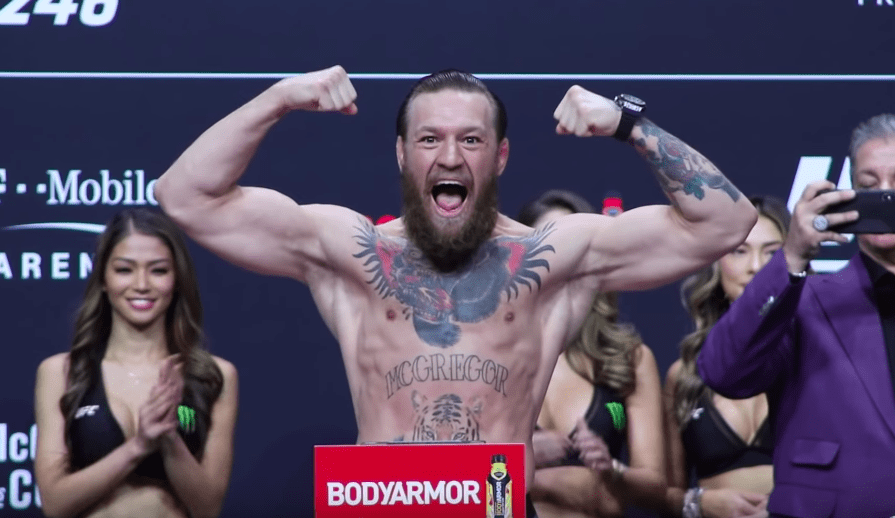 One only has to look at the list of potential opponents extending in front of Conor McGregor to determine his impact on the fight game.
Following his 40-second win against Donald Cerrone at UFC 246 last weekend, McGregor has a range of different options to choose from as he contemplates his next step. Jorge Masvidal, Kamaru Usman, Khabib Nurmagomedov, Tony Ferguson and Justin Gaethje have all been linked to bouts with the Dubliner. In a different sport entirely, Manny Pacquiao, Terrence Crawford and Floyd Mayweather have also hinted at potential interest.
The reason for this is simple, according to McGregor's manager, Audie Attar of of Paradigm Sports Management.
"[Conor's star power] is just as strong as it is today, and it will continue to grow as he continues to accomplish the things he's set out to do professionally and athletically," he said to MMA Fighting. "I'm excited about it. I think we've done so much from a professional stand point up to this day. He's done so much athletically up to this point but the best is yet to come.
"I think we're getting back into the excitement of this story and this journey. I'm just super proud of him and his journey. The best is yet to come."
The first fight of McGregor's 'season' in 2020 couldn't have gone much better for him. The fight ended quickly with the Irishman taking no damage whatsoever, leaving him injury-free to take on another fight sooner rather than later, and Attar says that he expects a hectic 2020 — but no one is going to shy away from that.
"Yes it's going to be busy but we welcome that," he said. "We're super excited for it. I think we're all on the same page when it comes to ambition and goals and so that's really fun to see when you're entire team is in sync. I think we all welcome that type of work load. We don't look at it as pressure. We look at it as opportunity."
And while McGregor's next move will be identified in time, Attar says that the sheer range of options he has is testament to his standing on the world stage.
"That's just a testament to Conor's star power," Attar said. "Whether it's MMA and the fans in the UFC trying to decide who's next, now it's the boxing world putting their best foot forward because everybody wants a red panty night. That's the reality of it.
"Conor McGregor is the biggest thing in combat sports. Period."
Comments
comments