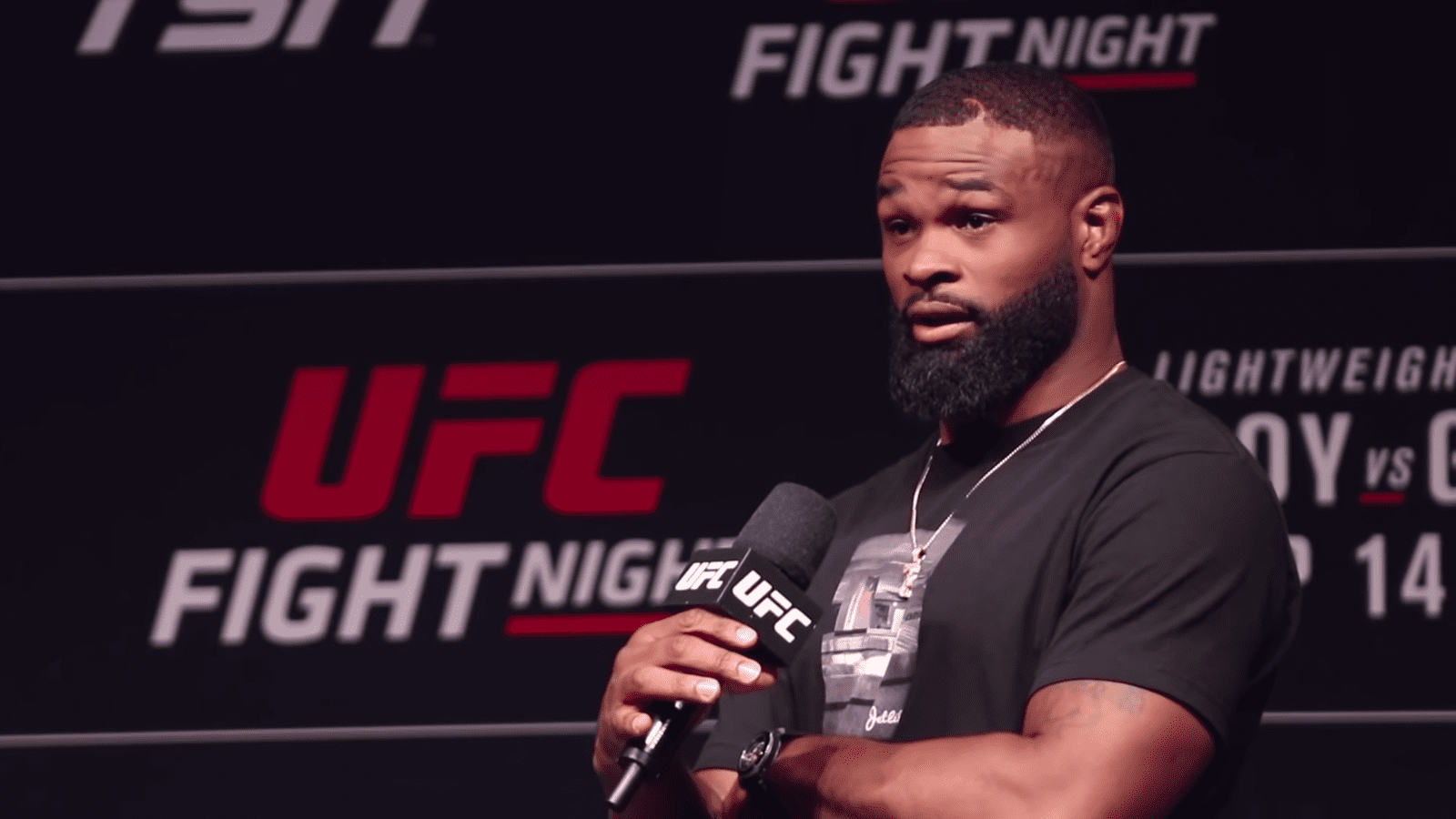 Tyron Woodley's first fight since losing the UFC welterweight championship to Kamaru Usman last year is set. The 37-year-old will headline the upcoming UFC London card against fellow 170-pound contender Leon Edwards in a fight in which Woodley appeared to express little interest initially. So why the change of heart?
His manager, Abraham Kawa, explained his client's mindset to MMA Junkie: "I think Tyron looked at the landscape, and he said to himself, 'OK, I got to get back to the mix of things. We forget: Tyron always fought the No. 1 contender every single time … when we're now living in the day and age of everybody (calling out) the big superstar, we pick and choose who it's OK for and who it's not OK for."
Of course, Woodley faces a stern test on the March 21 card in the English capital. Leon Edwards is in the midst of an eight-fight win streak at welterweight with successive wins against Donald Cerrone, Gunnar Nelson and Rafael Dos Anjos being standout victories and, if you ask him, he would say that his rise to 170-pound gold is inevitable.
While Kawa would dispute this particular assertion, he admits that the Englishman has arrived at this juncture on merit.
"Tyron ended up with Leon, if that makes any sense," Kawa explained. "Leon, I think has the same problem Kamaru does. People don't relate; it's very hard for them to sell a pay-per-view. Great fighters, I take nothing from their skill. I'm not bashing them. I'm saying when Tyron has more fans than that person's own country … I told Tyron, 'If you go to London and knock out Leon, you did the same thing Jorge Masvidal did a year ago.'
"The only difference is, Masvidal walked in there and took fans from (Darren) Till compared to Tyron going into London and giving fans to Leon."
View this post on Instagram
Woodley has designs on reclaimed the welterweight title he lost to Usman last year and he knows that a win against Leon Edwards is a crucial part of that plan. He is, Kawa says, ready.
"He's is completely and utterly just, 'I'm going to kill people. That's where Tyron is right now mentally. He wants to be that killer. He's going to be that killer, so I don't think it matters anymore who, where and what. It just doesn't matter to him anymore. He wants to fight."
Comments
comments