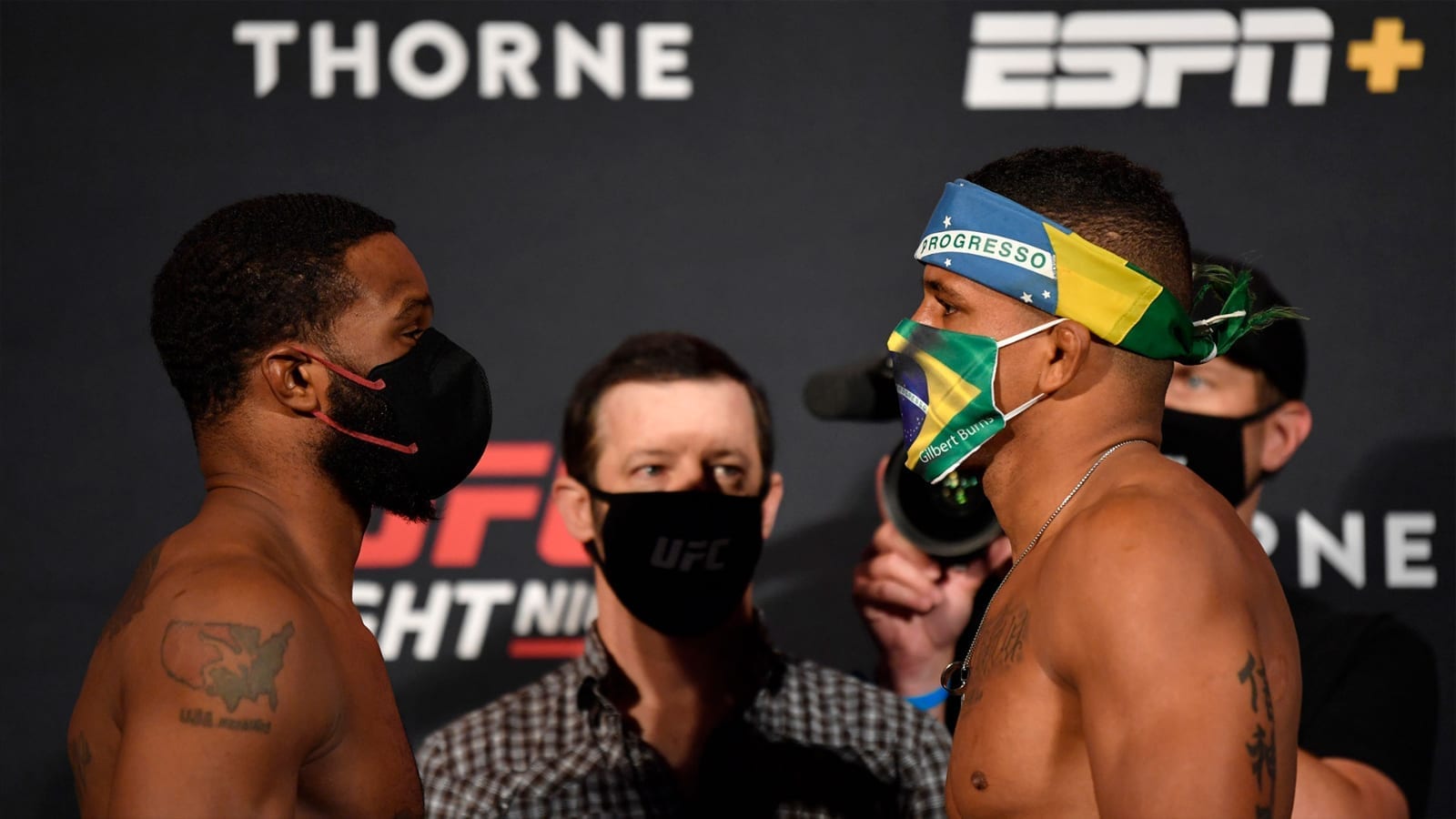 For the first time in months, the UFC is returning to its Las Vegas home to hold an event as the organisation continues to emerge from its enforced coronavirus slumber.
Former UFC welterweight champion Tyron Woodley is looking to plot a course directly back to the man who took the title from him, Kamaru Usman, and knows that a win here for the 38-year-old is crucial should his championship prospects remain realistic.
Trying to stop him, though, will be Brazilian submission specialist Gilbert Burns who will bring with him to the cage the best form of his career to date, having bested the likes of Demian Maia and Gunnar Nelson in his last two fights.
And, according to our betting partner Parimatch, how is the main event most likely to go down? Read on…
View this post on Instagram

𝘞𝘏𝘖 𝘠𝘈 𝘎𝘖𝘛? 🇺🇸 @TWooodley is BACK vs the rising @Gilbert_Burns. #UFCVegas
Tyron Woodley vs. Gilbert Burns
As per the official odds, Woodley is considered more likely to emerge from the UFC Apex with his hand raised but they also indicate that Burns presents a very clear and present danger to the former champion. Per the round by round chances of victory, Woodley is considered a stronger favourite early in the fight but his odds get a little longer the further it progresses. However, Parimatch consider it nearly twice as likely that Woodley will finish Burns in the first round, compared to vice versa.
Unsurprisingly, there are very long odds on Woodley claiming a win by submission with Burns considered about five time more likely to end the fight by that particular method. The odds even up, however, with Woodley being considered the far more likely of the two men to win by KO.
If Woodley is to win by knockout, the odds suggest that it will come before the midway point of the fight while a Gilbert Burns submission is thought to be most likely in the first two rounds.
Expected result: Tyron Woodley takes a close decision after the fight goes a full five rounds.
****
You can view the odds for yourself by visiting the Parimatch website.
Comments
comments