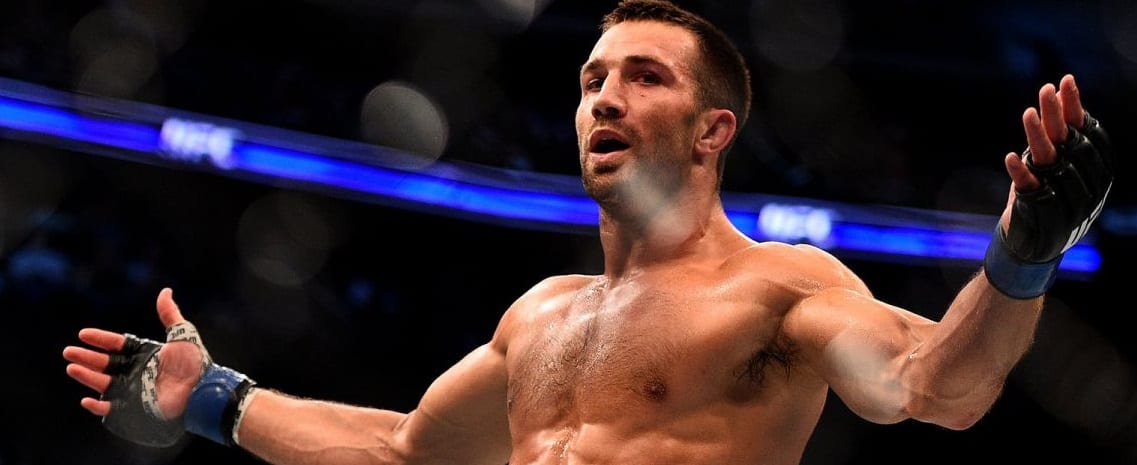 It is perhaps strange to think that Luke Rockhold has fought just three times since his last bout with Chris Weidman.
On that particular night, all the way back in December of 2015, Rockhold won the UFC's middleweight championship from Weidman with a fourth-round ground n' pound finish after taking advantage of an errant kick from the then-champion.
The two fighters are scheduled to fight once again in November at the UFC's return to Madison Square Garden in New York City.
Rockhold has gone 1-2 in the interim, losing to both Michael Bisping and Yoel Romero with a win against Dave Branch sandwiched in between but now, refocused and redoubled, his coach Javier Mendez has an ominous warning for Chris Weidman: Rockhold is a tougher opponent now than he was two and a half years ago.
"He's going to come out a better version of himself," Mendez said to BJPenn.com.
"And Luke is reinventing himself all the time. And he has a lot more confidence going into this. We'll see what happens, but to me it's always one of those situations where whoever screws up first.
"They're both such great fighters. We have less to be concerned as far as screwing up. So on that edge, I give it to us. So am I favouring Luke? Absolutely. What will happen? Who knows? But I favour Luke 100 percent."
Comments
comments