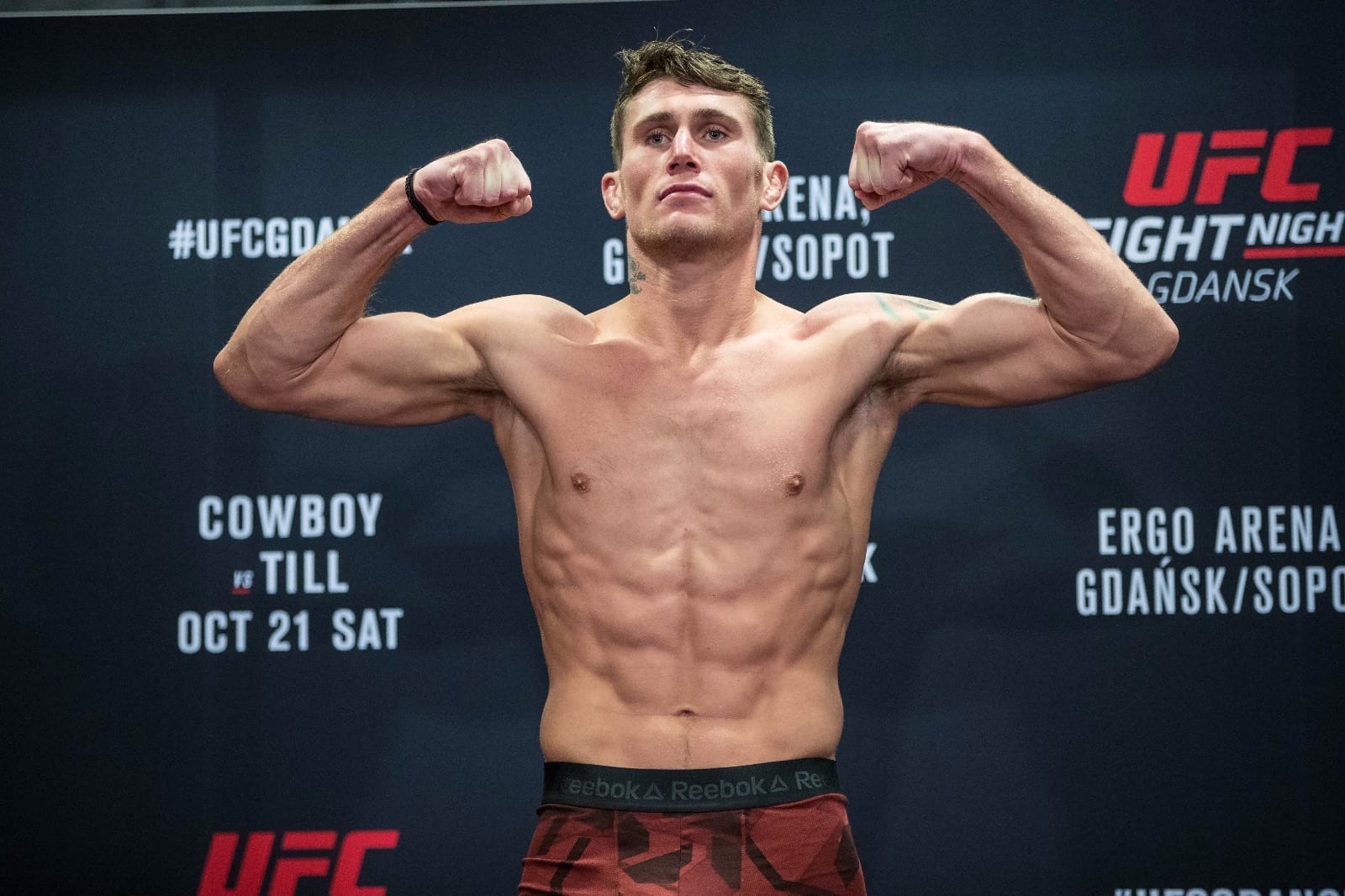 UFC fight weeks are always an interesting time.
An information vacuum exists for the majority of the week as journalists and reporters scramble to report on something, anything, which could shed an inch of light on the fist-fight scheduled to go down that Saturday night.
This time around the focus is aimed squarely at Darren Till or more specifically, his weight. Last May Till, surrounding by his home comforts in Liverpool, failed to make weight for his hometown UFC bout against Stephen 'Wonderboy' Thompson and thus, a fight week narrative was born.
Last October in Poland, Darren Till made championship weight of 170-pounds for his breakout bout against Donald Cerrone and, as the welterweight contender has said to the media this week, he is currently on track for a very similar cut. On Wednesday, he says, he was on 182-pounds — the exact same as he was at the same day in Poland 11 months ago.
Still though, questions remains. Eoghan Gallagher, Till's nutritionist, isn't worried however, saying that he is '110 percent' confident that his fighter won't have any trouble on the scales.
"We're super happy with where he's at," Gallagher said to MMA Fighting.
"We were working with a more limited time frame that expected. Darren had some visa issues getting into the U.S. We wanted to get out here to do four weeks, but we only got two-and-a-half basically. So under the circumstances we're doing amazing.
"The last part of the cut is always going to suck. He said it himself earlier, fighters who say they've had a great cut, it's a cover up."
Till's high profile weight mishap in May has caused the UFC to give themselves a 'Plan B' if the worst happens, with Kamaru Usman drafted in to Dallas to provide an option should the fight go south, even though Tyron Woodley doesn't appear overly-satisfied to consider that as a viable option.
Gallagher, who has been consulting with George Lockhart who is currently in Dublin working with Conor McGregor, says a fighter of Till's size presents unique problems but that they are well on the way to success.
"He is really a unique individual," Gallagher explained "He's a lanky guy, just has a strange anatomy. His body doesn't respond to certain things the way I expected it to, so I have made adjustments along the way. But he's in a very good place mentally."
Till has made statements to suggest that Saturday's bout will be one of the final times we see him at welterweight but Gallagher says that he is more than capable of making the 170-pound limit for years to come.
"The issues that I observed as an outsider, and just from speaking to his team and speaking to him personally, I think the 'he should not fight at 170' talks are extremely blown out of proportion," Gallagher said.
"I think that realistically he can make welterweight for years to come, but just from speaking to him — and this is a trend I hope continues in this sport — it seems like he wants to go to 185 sooner rather than later.
"Just for two reasons, the significantly less strain he'd have to put himself through. And — this isn't his thought, but in my opinion — middleweight is in more need of a star than 170 is. Welterweight is super-exciting right now, while middleweight is one of the better divisions with a lot of the fighters in the later stages of their career.
"Darren is 25 years old. He's someone who could be around for a significant amount of time."
Comments
comments