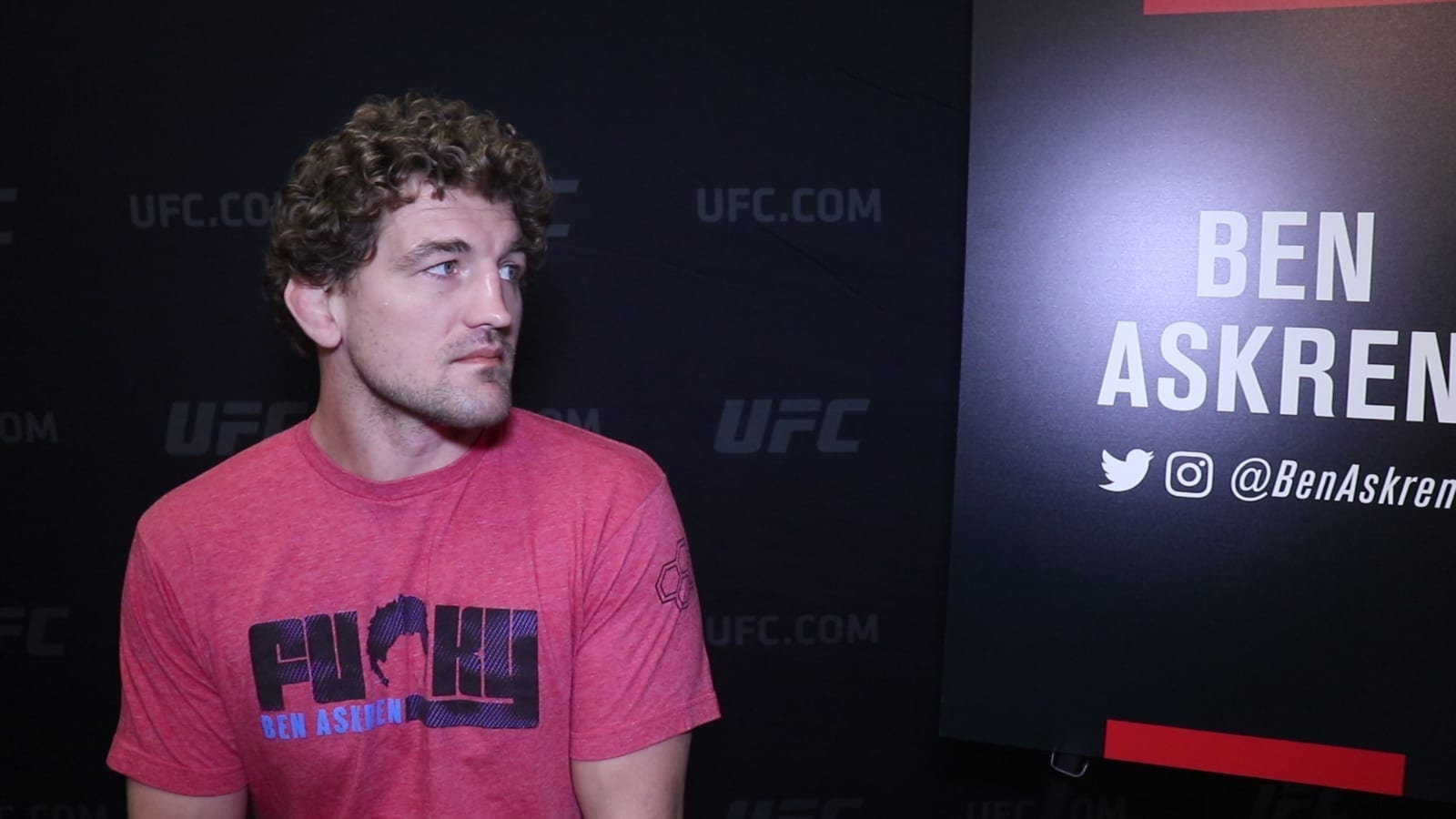 Ben Askren believes the only way to handle a loss is to look it straight on and appreciate the fact it happens to nearly anyone in the sport of mixed martial arts.
Askren was knocked out earlier this year for the first time in his career by Jorge Masvidal in just 5 seconds — the fastest KO in UFC history. He's set to make his return to the Octagon against Demian Maia in Singapore this month, and he knows a lot of eyes will be on him to see how he handles the stunning defeat.
According to Askren himself, he takes inspiration from those who didn't handle loss well in the eyes of the fans, such as UFC Hall of Famer Ronda Rousey.
"I think that's the worst thing you can do," Askren said, speaking to MMA Fighting. "I mean obviously if you want to point to who did it the worst was Ronda.
"I always feel like I want to tell my story the way I want to tell it, and if you hide in the corner, everyone else is going to talk about what you're going to do," he added. "Listen, it happens. It's part of the sport or even life for that matter. Losses happen. I think the best thing you can do is say, 'That happened. What am I going to do now?'"
Well that sucked

— Ben Askren (@Benaskren) July 7, 2019
–
Comments
comments