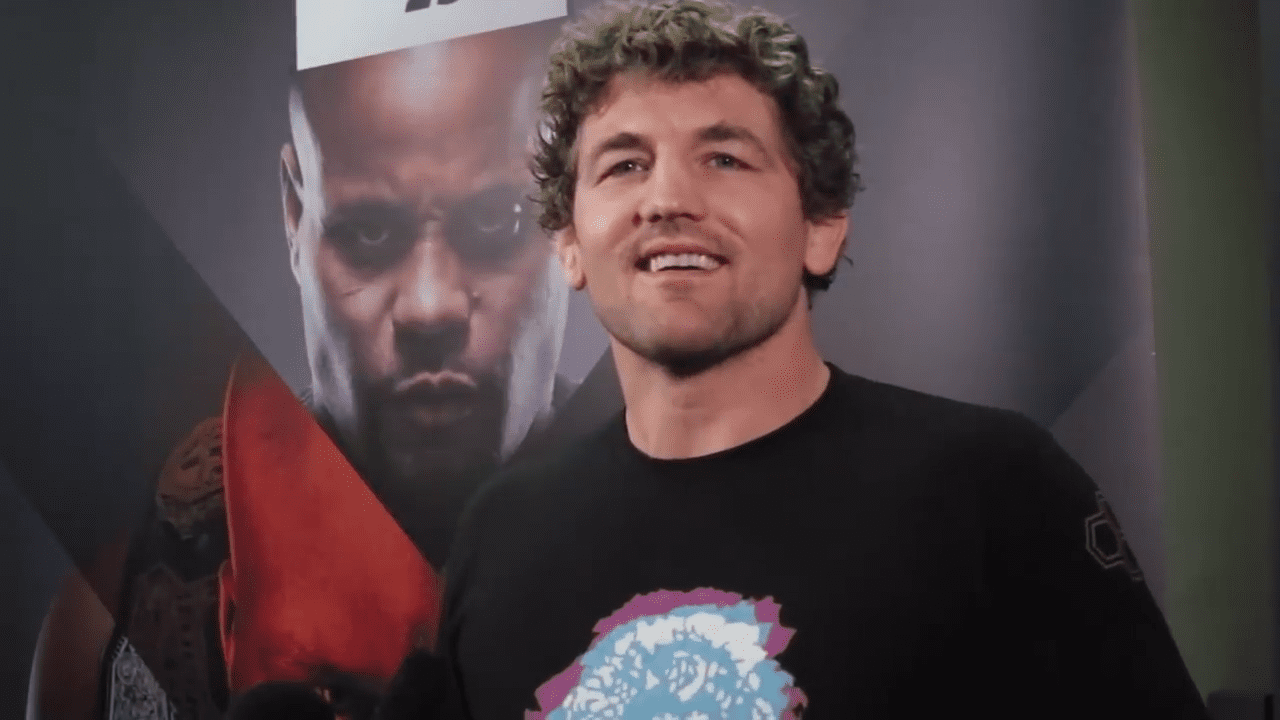 Ben Askren doesn't necessarily understand why Jorge Masvidal hates him so much, but he does have some form of a theory.
Askren and Masvidal are set to meet at UFC 239 in Las Vegas on the International Fight Week (July 7) card this year. With the pair both possessing huge fan followings, their contest — Askren's second under the UFC banner and Masvidal's first since knocking out Darren Till — could turn out to be one of the most anticipated fights on an already stacked event.
Plus, if you combine the intriguing style match up with their obvious dislike for each other, you get the stage set for fireworks… Not that Askren completely see's the need for Masvidal's obvious anger towards him.
"There's no real reason why Jorge is pissed," Askren said, speaking on the Ariel Helwani MMA Show. "There's no real reason why Jorge doesn't like me. He's somehow created this thing in his head, and he has all this anger behind it, and he can't even put into words what it is. He can't say it. If I had to put words into his mouth for him, I would say he's pissed that a punk white kid has came into the UFC and is making over double him and I've had no history in the UFC.
"In his head, that's unjust, and he doesn't like that, and that's unfair. To that I would say, 'Well listen, there's a reason I've made my brand so valuable and there's a reason I get paid what I do and if you look at any kind of metrics …. my numbers look pretty damn good, Jorge, so suck it'."
–
Comments
comments