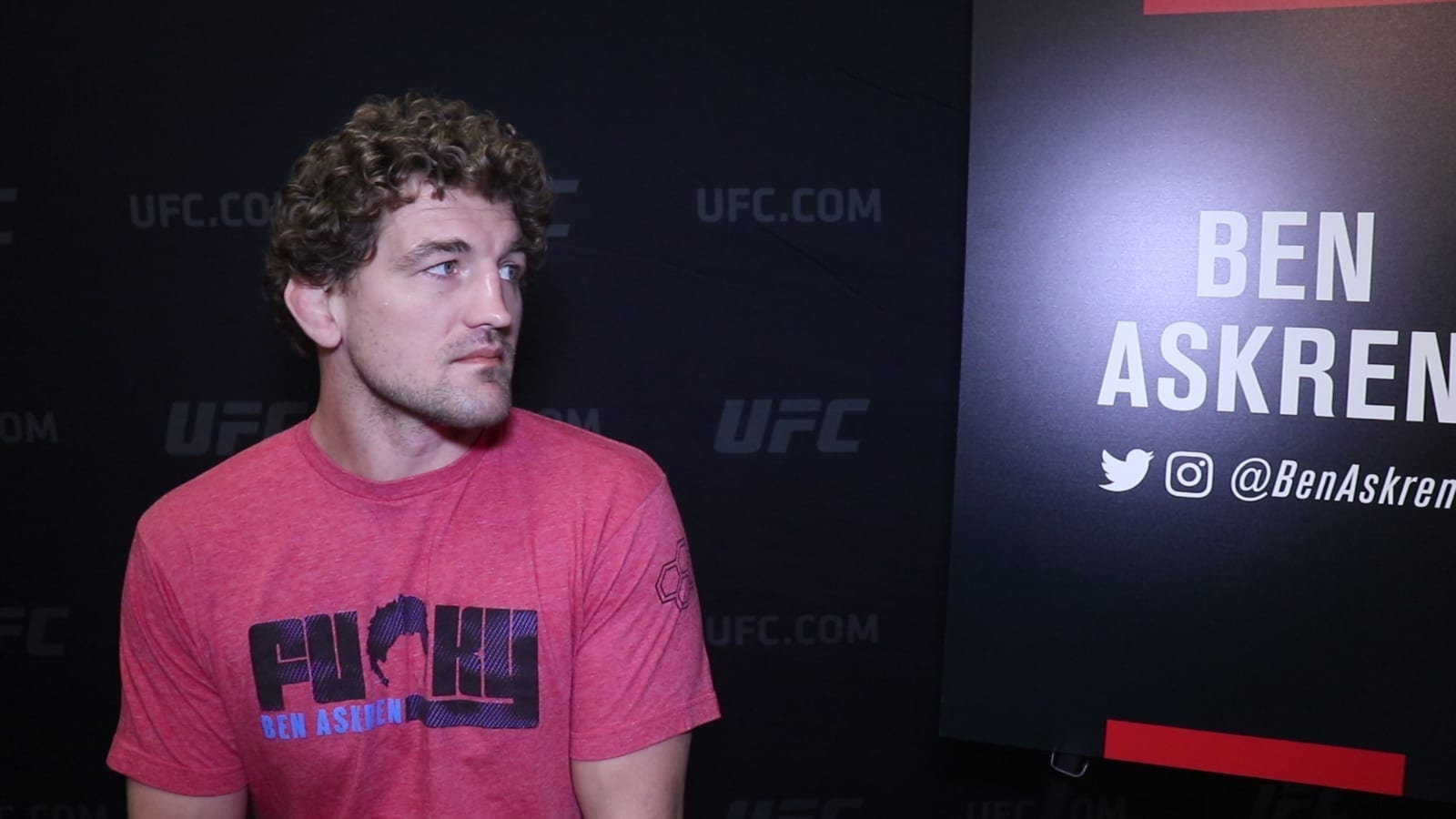 Ben Askren knows that, should he lose to Demian Maia, his UFC career could easily be considered a failure.
Askren entered the top MMA promotion undefeated, and has since eked past Robbie Lawler before suffering the fastest ever knockout at the hands of Jorge Masvidal earlier this year in Las Vegas.
Now Askren is set to Maia in Singapore on October 26, and he's well aware of the stakes.
"This is huge," Askren told Submission Radio. "If I don't get this win, I may be in trouble.
"… man, if I don't win this fight, I'm knocked way, way, way down the rung. So I don't think that's going to happen, but I'm gonna go in there and mix it up, and then after that we'll have to see where it goes."
Naturally, Askren's goal is to make it back to the top of the 170 pound division and fight for UFC gold. That being said, he doesn't believe a win over Maia will get him there just yet.
"I don't think I'll be able to get a title shot," Askren said. "Demian Maia, although he's ranked 10th [at welterweight], is one of the best guys in the division. He essentially fought Tyron in the title fight and then he kind of propelled both 'Marty' [Usman] and Colby to title fights. If it wasn't directly before, it was very near that title fight realm.
"So here's what I think it does: I think a win over Demian Maia puts me back up into the upper echelon of the welterweights. I think then I can call out someone else who's very highly ranked. And then a win there puts me in that realm where I could be getting a title shot."
Comments
comments