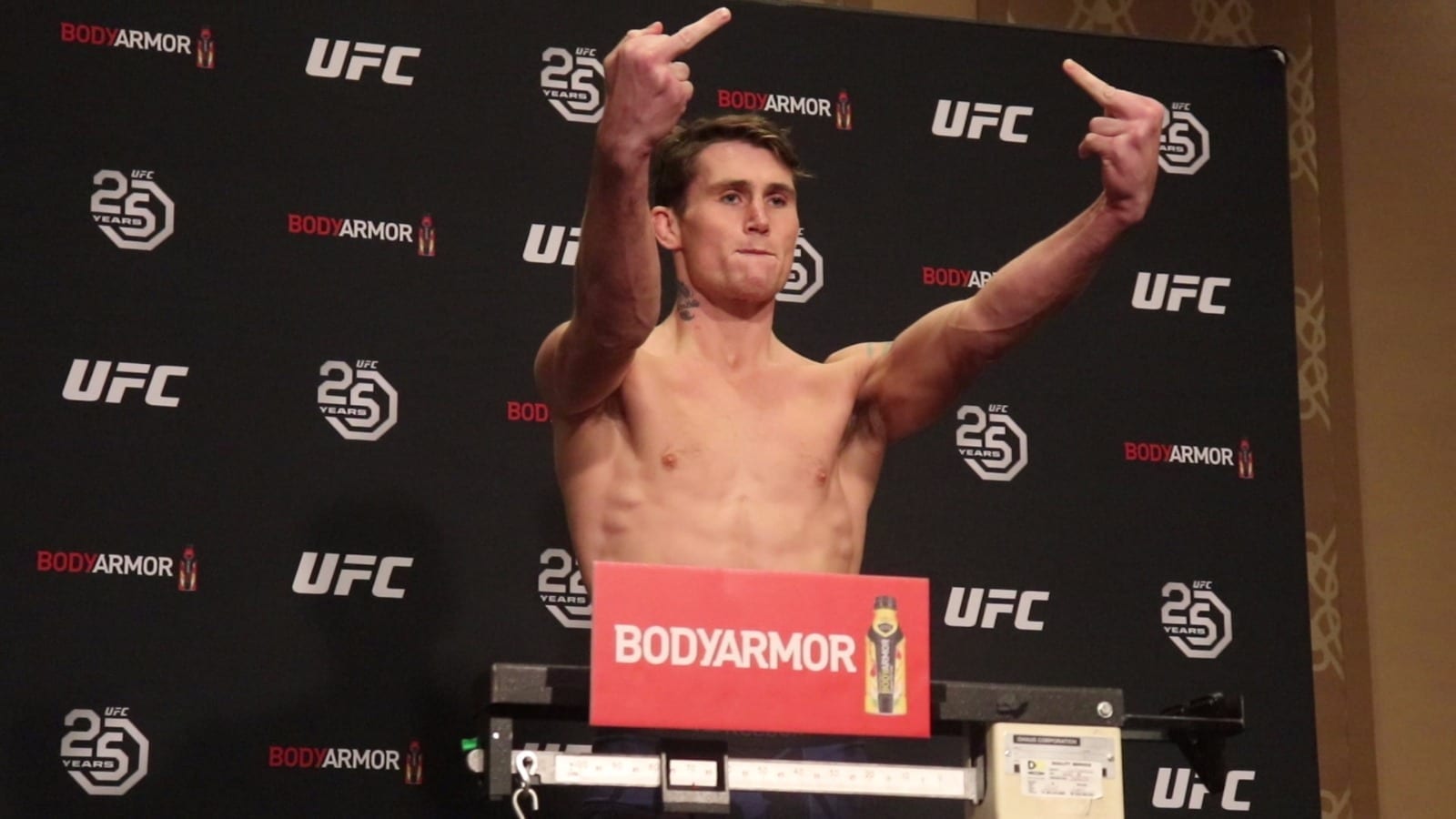 Ben Askren is wasting little time in getting noticed since his move to the UFC.
The undefeated welterweight has fired off shots at nearly every high profile welterweight over the past few days, slamming names like Colby Covington, Jorge Masvidal, Nick Diaz and more. But while Askren appears to be unfazed about who he meets first time out in his new promotion, there is a name in mind that Askren would enjoy fighting on the way in.
"You know who I think sounds like an easy target, and I'm kind of picking him out because he sucks? It's Darren Till," Askren said, speaking on MMAJunkie Radio. "And I don't really like him, either. So it makes it really easy that I don't like him – I'd like to beat him up. I think he sucks, so it'd be an easy fight. He's ranked very highly, obviously.
"It's like the kind of kid that needs to be taught a lesson," he continued. "So I'm going to be like his good older brother. I'm going to take him in there, I'm going to hold him down, I'm going to slap him around.
"And then when no one's listening, I'll probably tell him, like, 'You need to be a little more humble. You need to be a little bit more respectful. You need to take care of your kid that you abandoned. Beat his ass, make him a grown man."
And it seems like Till wouldn't be against the idea, with the pair of them going back and forth over social media ever since Askren's move to the UFC became public knowledge.
@darrentill2 you have a good straight left, an average muay Thai clinch, below average BJJ, shitty wrestling and terrible cardio. How is it even possible that you beat me?

— Ben Askren (@Benaskren) October 26, 2018
Shitty wrestling when your boy couldn't take me down, if that left lands though oooooooooo it's all she wrote! It will take your chin clean off and hopefully that stupid haircut you hillbilly

— Darren Till (@darrentill2) October 26, 2018
— Darren Till (@darrentill2) October 26, 2018
–
Comments
comments