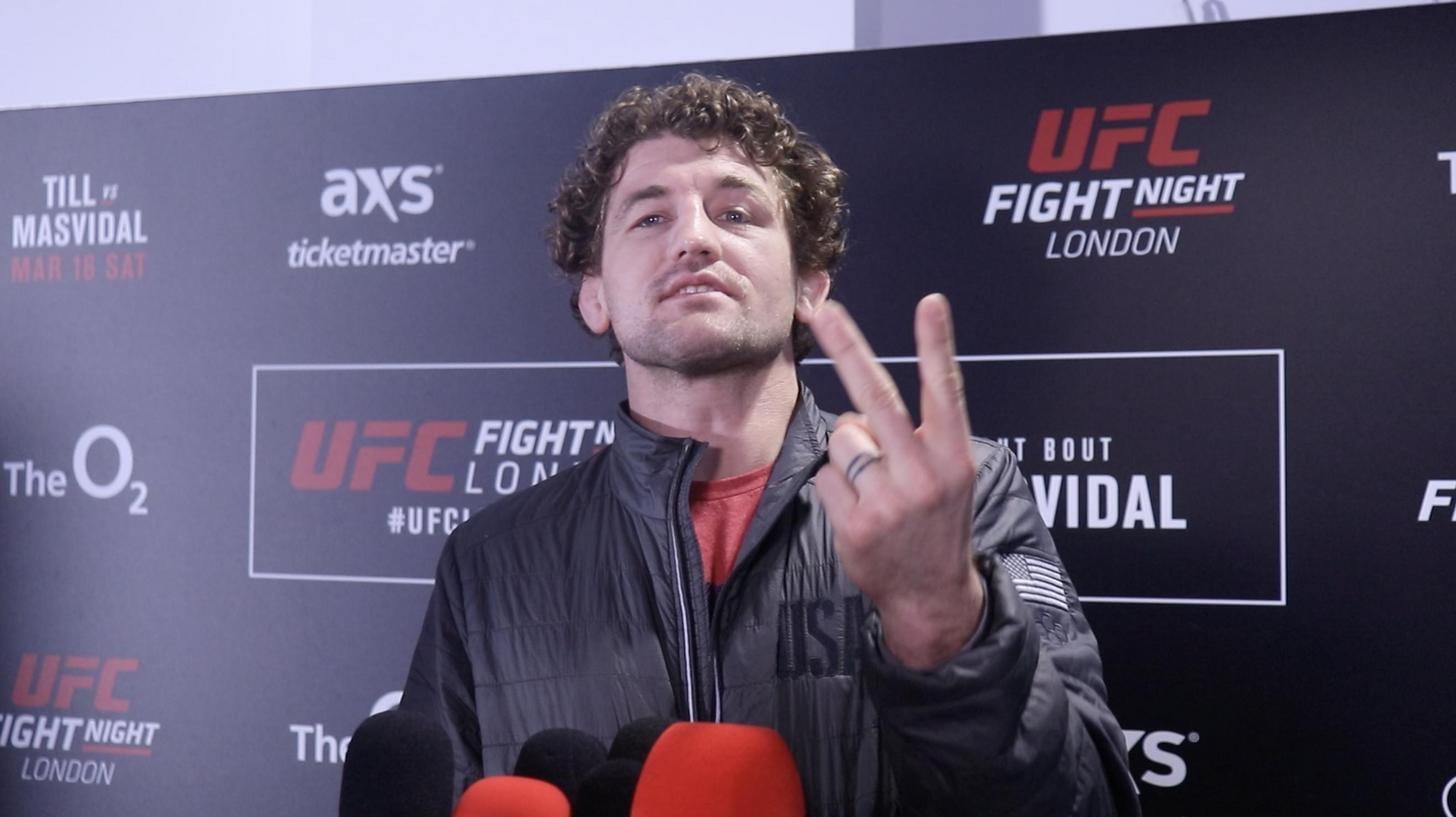 Ben Askren says he has an idea why Jake Paul's boxing match with Anderson Silva last weekend performed under expectations.
Paul earned his sixth win in the boxing ring last Saturday, winning a unanimous decision against the former UFC middleweight championm after eight rounds of boxing  but afterwards, Paul said on his brother Logan Paul's podcast that the event likely sold around 200,000 pay-per-views — a figure which wasn't close to as high as Paul's team had hoped.
He later blamed the busy sports schedule and stated that he will only fight in the summer months from now on to avoid fixture clashes with other sports but Askren, who was knocked out by Paul in their fight last year, says that Paul's audience has diminished because the question as to whether he could hold his own in the ring has been answered.
"I don't think [ the potential Jake Paul vs. Nate Diaz] fight is that big," Askren said to Submission Radio. "I think people were interested in, 'Can this guy Jake actually fight' and now that he's established that he's at least alright, people aren't that interested. It's like 'He can fight, he's a pretty good boxer, but I'm out.' People get really into people's stories or following their paths.
"When they're going for a title, it's like, 'Oh this is this up-and-comer and he's on his way to fight for a title' and they start following that journey that athlete is making. Right now, Jake's journey seems to be meandering a little bit. Where is he going? What is the end goal? Nobody really knows and without a clear path to follow that's where a lot of fans get lost.
"I mean I don't know why anyone would think that Nate has much of a chance given what just happened. Nate's a lot smaller. I don't think anyone would consider Nate on the level of striker that Anderson is, but yeah I guess it might happen."
Comments
comments