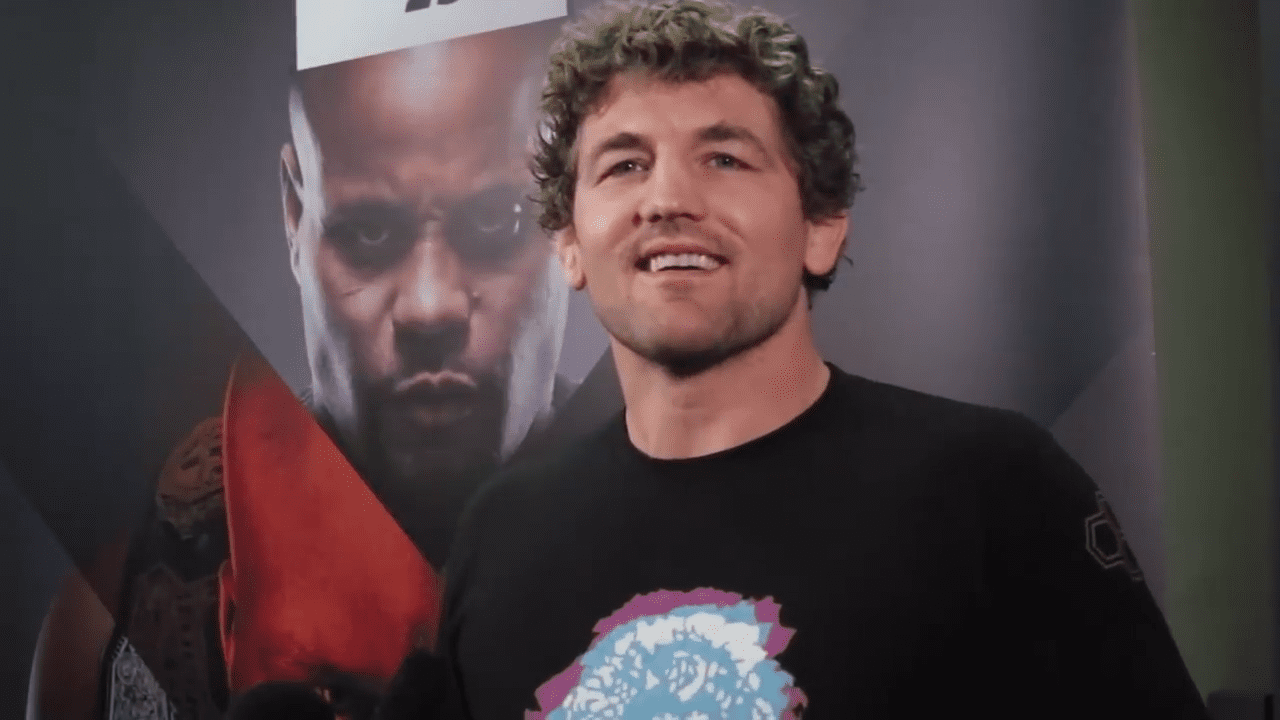 Ben Askren knows he got knocked out in about as devastating a fashion as you can as a professional fighter… but he still doesn't believe Jorge Masvidal is getting the next shot at Kamaru Usman's UFC welterweight title.
Masvidal knocked Askren out in just 5 seconds at UFC 239, setting the record for UFC's fastest ever knockout. Since the fight Masvidal, who now has two stunning KO's this year, made it clear he believes it should be a guarantee he gets to be next up for Usman as soon as the champion is healthy.
In Askren's eyes, however, he's not convinced.
"It doesn't appear, and I haven't looked a lot into it, but it doesn't appear they're going to give him the shot," Askren said, speaking on Ariel Helwani's MMA Show earlier this week. "That's probably due to him failing to show up for media day. It's probably precarious for them to throw him into a title shot and not know if he's going to show up to promote the title shot.
"I think I heard somewhere that they said Usman wasn't healthy yet or something, but that's probably an excuse for them saying they don't really want to give Masvidal the shot."
For Askren, the manner in which Masvidal won the fight meant that, if the UFC were really interested in him fighting for a world title, they would have immediately taken the opportunity to do so.
"They didn't say, 'You're getting a title shot, Jorge,' and he won in about as spectacular fashion as you could win," Askren said. "Could he really have won in any more spectacular fashion? Could he have won in any way that gave him more publicity? No. I saw one video of myself getting knocked out on Twitter, it had 7 million views. Brutal."
"He won in about as spectacular a fashion as you can win. He won getting about as much publicity as you can get. He was the most anticipated fight on the card because of all that trash I talked — Jorge doesn't have to say thank you to me for that, that's fine — and he still didn't get the title shot. … I think they'll see what happens with Colby [Covington] and Robbie [Lawler] and go from there."
–
Comments
comments