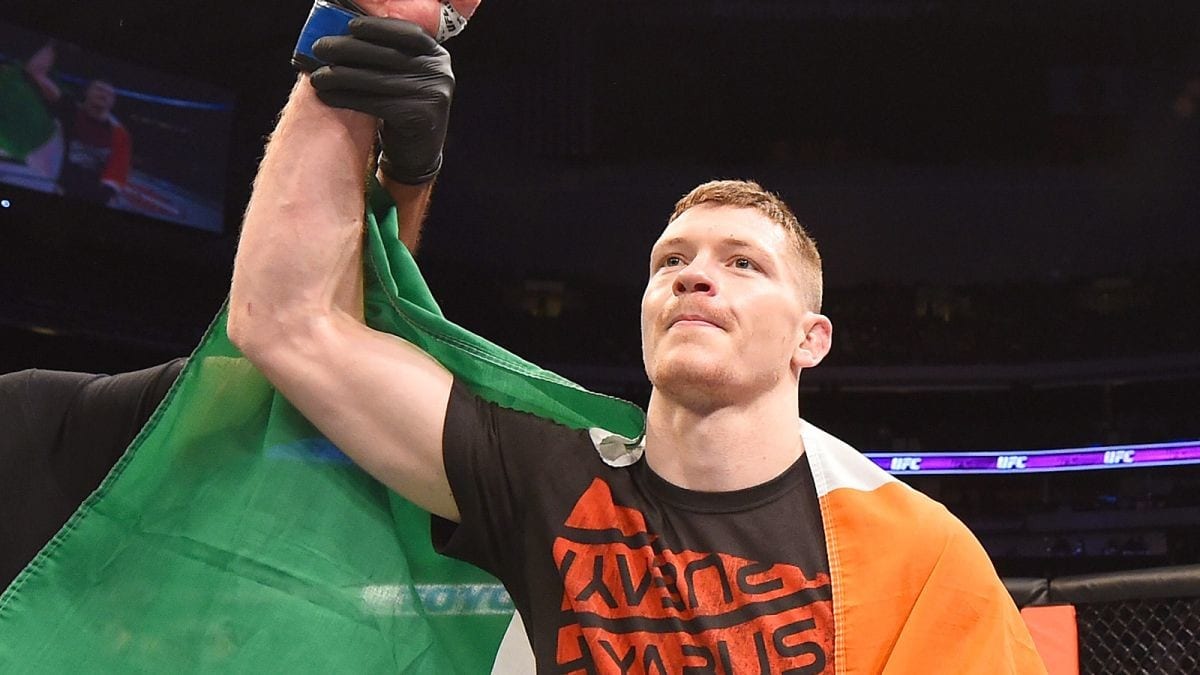 Bellator's recruitment drive since Scott Coker took over the reins of the organisation from Bjorn Rebney has seen their roster swell significantly.
Several former UFC stars, such as Rory MacDonald, Benson Henderson, Lorenz Larkin (and the list goes on) have inked deals with the promotion. Add to that the signings of promising young fighters like James Gallagher, who appears on the verge of being a bona fide superstar, as well as the likes of Dillon Danis and Aaron Pico mean that Bellator's roster is as good as it has ever been.
According to Scott Coker, who is in London ahead of the event on Friday to be headlined by MacDonald and Paul 'Semtex' Daley, the organisation is eyeing another of the UFC's fighters in Joe Duffy.
Duffy, who has compiled a 4-1 record in the UFC, is out of contract and hasn't yet been offered a contract extension that he deems suitable and this impasse has left room for Coker to flirt with signing the highly-rated Irish lightweight fighter.
Speaking to assembled media in London on Thursday, Coker said: "I'm not sure where we're at, but I think there is some dialogue there [with Duffy]. As well as if you're a free agent out there, we're going to have a conversation with you."
Duffy, who boasts a 17-2 career record, was last seen in the octagon earning a comprehensive decision victory over Reza Madadi last March but the following two months have failed to yield a new deal with the UFC. His signing would represent another coup for Bellator where he would likely immediately enter 155-pound title contention.
Meanwhile, Coker also confirmed that Bellator will return to Belfast before the end of 2017 and that they are currently "talking" with the 3 Arena in Dublin. Bellator have held events in both Irish cities in recent times as part of the promotion's international expansion currently underway under Coker.
Comments
comments