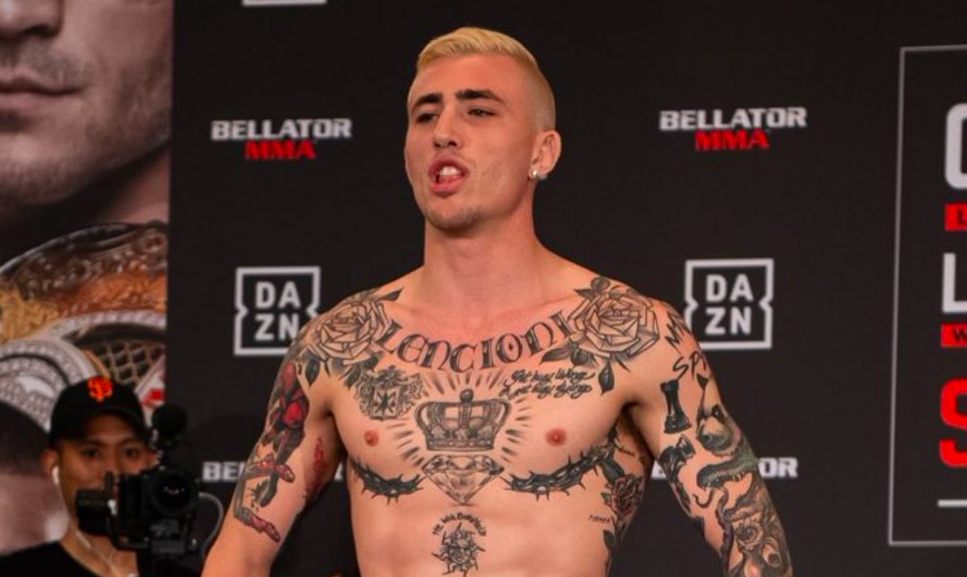 Bellator featherweight Cris Lencioni is receiving treatment in an intensive care unit (ICU) in the United States after he suffered a cardiac arrest while training on June 8.
The 28-year-old fighter, who is due to face James Gallagher at Bellator 298 on August 11, experienced the unexpected health concern earlier this month, his wife Marca confirmed in a Monday social media post.
"This is Cris' wife, Marca," she wrote Lencioni's official Instagram profile. " On Thursday 6/8 there was an incident while Cris was training, and he experienced a cardiac arrest. The athletes at the gym were great and immediately called 911 and did their best to address his needs until paramedics arrived.
View this post on Instagram
"We are currently in another state. He has been under the care of excellent doctors with I and much of his family by his side. We are all hopeful for the progress we know he will continue to make. Prayers are always welcome — if your kiddos want to make a card or anything like that, bring it to the gym and we will make sure Cris gets it. We are currently in uncharted territory and taking everything day by day. Thank you for the continued support during this time.
"Some of Cris' family has started a Go fund me page. I'll add the link in his Bio but keeping us in your thoughts and prayers is very much appreciated."
In a statement sent to MMA Junkie, Bellator officials confirmed that they were aware of the situation regarding Lencioni. "[We are] monitoring the situation closely," the promotion said. "We ask you to join us in sending thoughts and prayers to Cris and his family as he navigates his recovery process."
James Gallagher was among those who commented on Lencioni's wife's statement, writing that he hopes for a "speedy recovery."
Lencioni is 11-3 in his mixed martial arts career, including a 6-2 record in Bellator. He was most recently seen in the cage in April where he scored an inverted triangle choke submission victory against Blake Smith.
Comments
comments