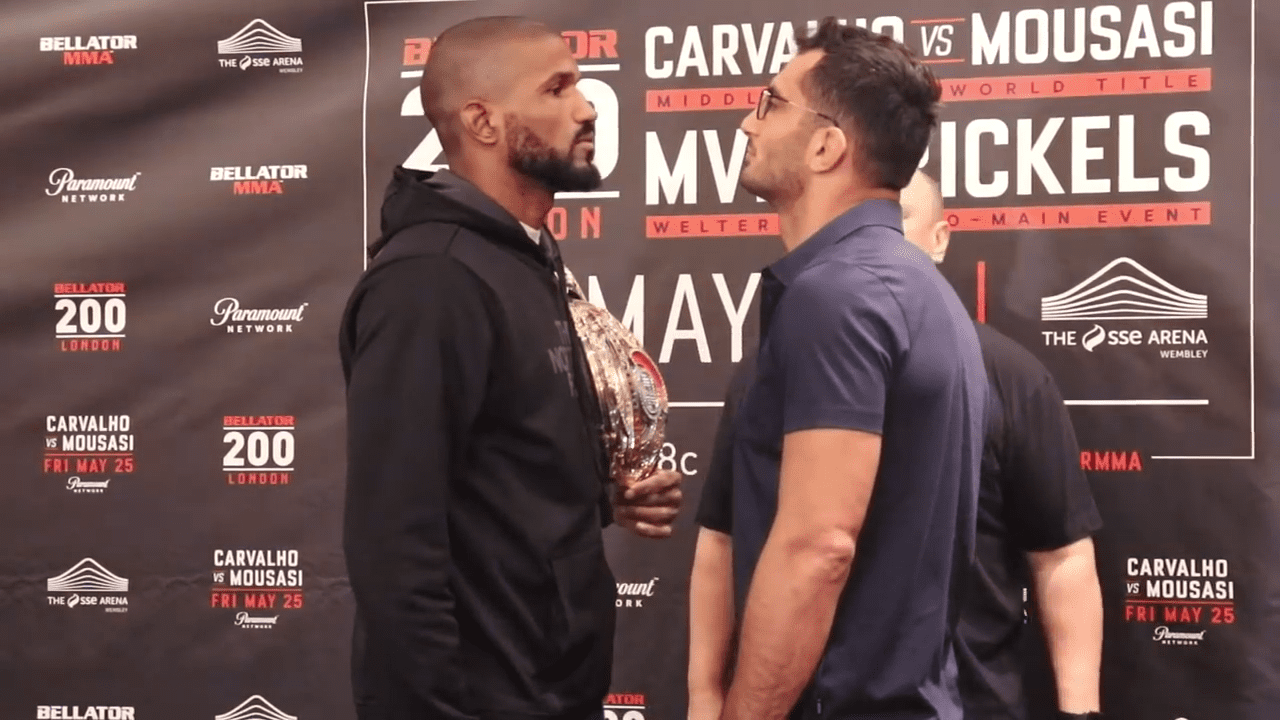 Tonight in London, Bellator play host to a historic event as the promotion hits event number 200. Headlined by a middleweight title fight between UFC import Gegard Mousasi and champion Rafael Carvalho, the card also features the return of Michael 'Venom' Page and former Geordie Shore star Aaron Chalmers.
What follows are the full Bellator 200 results, as they happen.
Main Card
Gegard Mousasi def. Rafael Carvalho via TKO in round one.
Michael 'Venom' Page def. David Rickels in round two.
Aaron Chalmers def. Ash Griffiths via submission in round one.
Mike Shipman def. Carl Noon via KO in round one.
Kate Jackson def. Anastasia Yankova via unanimous decision.
Phil Davis def. Linton Vassell via KO in round three.
Preliminary card
Mike Ekundayo def. Tom Mearns via referee stoppage through injury in second one.
Costello Van Steenis def. Costello Van Steenis via TKO in round one.
Anatoly Tokov def. Vladimir Filipovic via submission in round one.
Pedro Carvalho def. Daniel Crawford def. via split decision.
Charlie Ward def. Martin Hudson via TKO in round one.
Charlie Leary def. Tom Green via TKO in round two.
Amir Albazi def. Iurie Bejenari via submission in round one.
Walter Gahadza def. Kent Kauppinen via submission in round two.
Jahreau Shephard def. Marcin Zywica via doctors stoppage following round one.
Comments
comments