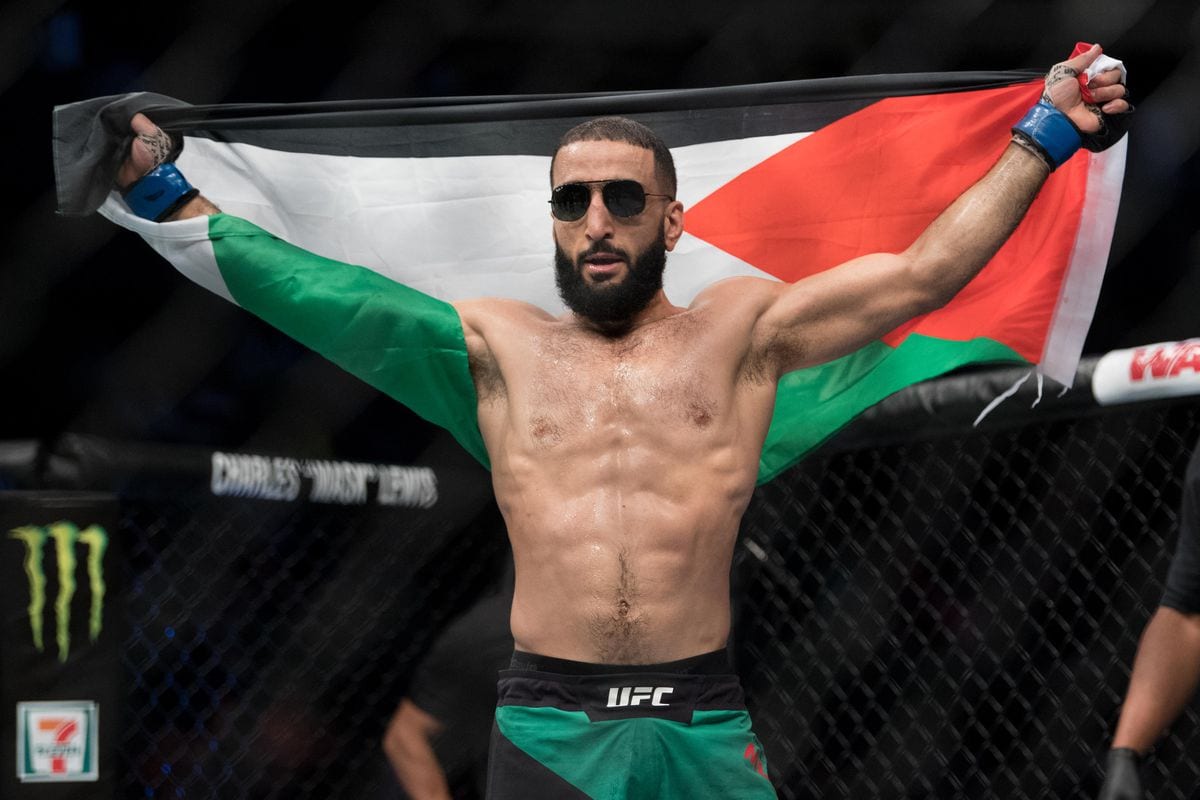 Rising UFC welterweight Belal Muhammad is eager for a rematch with the UK's Leon Edwards after the manner of their no-contest earlier this year, and says that Edwards should take him on before chasing an eventual 170-pound title matchup.
The Muhammad-Edwards bout was ended in the second round after it was adjudged that Muhammad was unable to continue due to a accidental eye-poke deliver by Edwards. Muhammad has since rebounded with a decision win against Demian Maia, while Edwards outpointed Nate Diaz over five rounds at UFC 264 — but Muhammad says that that fight, and in particular the final 60 seconds, changed the narrative and switched the attention back to Diaz.
"For him, the worst thing that could have happened to him was the way that whole Nate Diaz fight happened," Muhammad said via MMA Junkie.
"If he went in there, pulled a Masvidal, killed him, murdered him, then Dana White has to give you the title fight. But you went out there, you played it a little bit safe, you dominated it but then that last 30 seconds you got rocked, and now every single fan out there, you could have stolen all of his fans but you didn't.
"You probably lost more fans than you gained in that one just because of the way it happened and you didn't earn yourself a title fight."
Edwards is widely expected to challenge the winner to proposed welterweight title rematch between champion Kamaru Usman and welterweight firebrand Colby Covington and has stated that he isn't interested in taking on another fight before he gets his own title opportunity.
Edwards is the owner of one of the longest undefeated streaks in the UFC, with his last defeat coming against Usman back in late 2015. Since then he has beaten the likes of Rafael Dos Anjos, Donald Cerrone, Gunnar Nelson and Diaz to establish his title credentials — with the no-contest against Muhammad the only black mark on his record since then.
Comments
comments