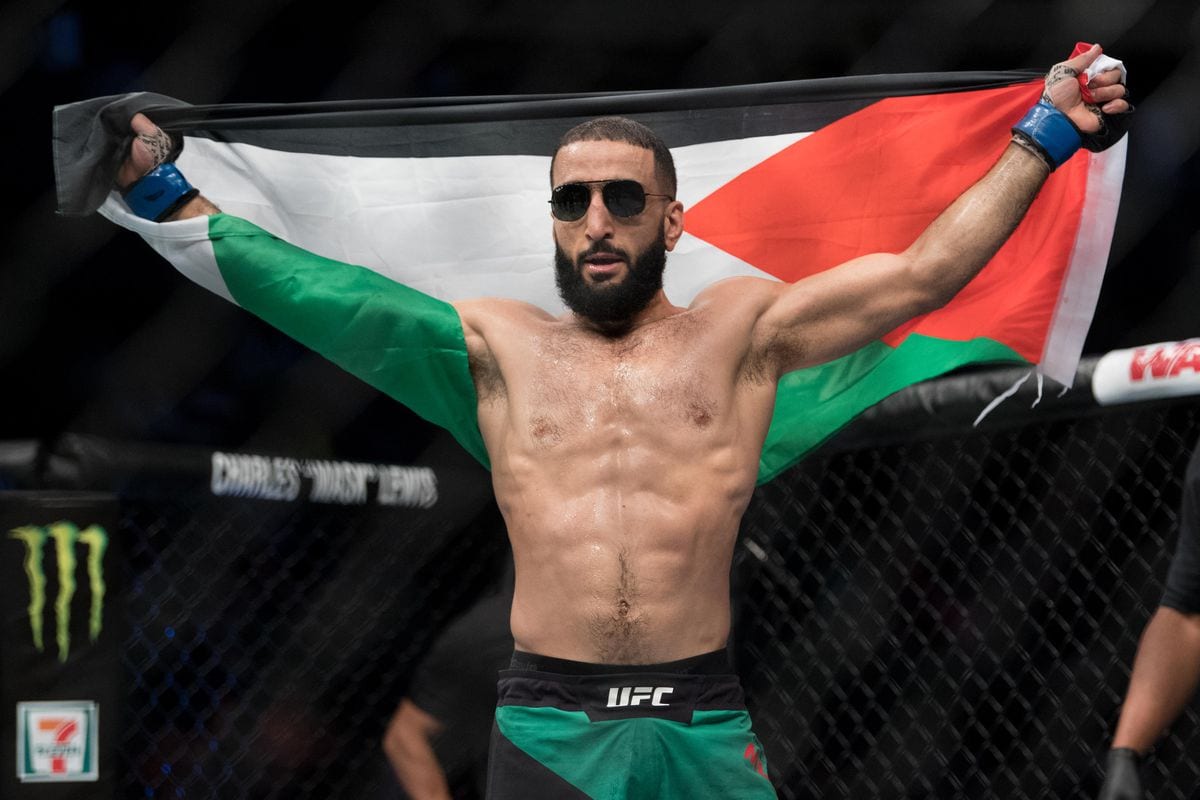 Belal Muhammad inched further up the UFC welterweight rankings ladder on Saturday night when he avenged the only knockout defeat of his career against Vicente Luque. 
It was a conclusive, if slightly uninspiring win for the now 21-3 fighter — and speaking afterwards, he said that it should be him and not Leon Edwards to challenge Kamaru Usman this summer for the 170-pound title. Edwards and Muhammad, you will recall, fought over a year ago in a bout which was called off after Muhammad sustained an accidental eye-poke from Edwards.
"I don't think [Edwards] deserves to fight for the title," Muhammad said post-fight on Saturday night. "I think that I do. I think he got that Dana White privilege. But whatever, I don't expect to be handed anything. I have to fight for everything I've got and I'm willing to keep doing it.
"Who's the only one in the division with a better run than I am on?" Muhammad said. "I'm literally fighting  Maia, 'Wonderboy', Luque. Who's Colby fighting? Colby's fighting guys off two losses in a row. Who's Leon fighting? Leon's fighting [155-pounders like Nate Diaz].
"None of these guys are fighting the contenders in the division. None of these guys had the guts to do that. I'm the one that's going through 5, 4, 3, 2, 1. I'm the one that's saying yes to the toughest in the division. Leon may have more wins than me, but he doesn't have the quality of wins that I have."
Muhammad also ays that there is a lot of ironing out to do at 170-pounds before the true number one contender comes into focus.
"I feel like there's a lot of guys above me that don't have fights," he said. "Honestly, I don't even think Leon has a fight. They're saying Usman but I just don't think Usman's ready for that yet. Unless Leon's going to wait all the way until September or October, it just doesn't make sense.
"I think that fight would make sense, but you guys are going to post the headline, 'He wants to fight Leon,' and then the fans are going… 'Oh, he's such a crybaby, poke in the eye.' I don't want to call him out cause I don't want to offend anybody. Like I said, the two best guys that are above me that are winning right now are Khamzat and Colby — and neither one of them have fights."
Comments
comments