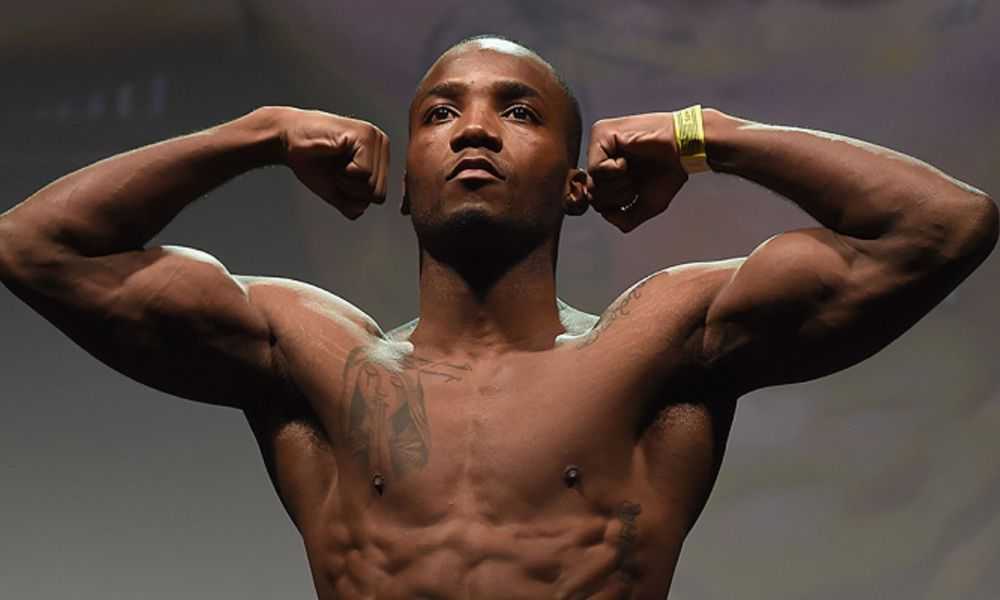 For a while there it seemed as though Leon Edwards was the forgotten man in the UFC's welterweight division.
The Birmingham, UK, native has rolled out an impressive sequence of eight successive wins at 170-pounds, last winning against former lightweight champion Rafael Dos Anjos in July to add a list of wins that includes the names of Gunnar Nelson and Donald Cerrone. However, his status as a contender has been minimised by the exploits of the likes of Jorge Masvidal, who appears next in line for UFC champion Kamaru Usman, but Edwards was critical of a recent confrontation between the two fighters and claims that the animosity between the two fighters was orchestrated.
View this post on Instagram

They can't deny what's already written I'll be champion
Video emerged of the two fighters in a public tete-a-tete during a recent event in advance of the Super Bowl this weekend, but Edwards told ESPN that he wasn't quite buying it.
"Was it planned? Why are the cameras following him all the way to Usman?" Edwards questioned. "… It's basically planned because they're walking for like, a minute with a camera behind him. That's this game we're in right now, right? It's the social media era and the WWE era. That's the way the game is leading at the moment. It is what it is. I'm just focused on my career and doing what I need to do and being what I need to be to achieve what I need to achieve.
"You can tell that's planned. The camera is walking behind him for a long way before he got to Usman so he was like, 'Ah, we're going to go do this.'"
Regardless of his thoughts on his welterweight rivals, Edwards will have a chance to state his case for a title bout of his own when he takes on former champion Tyron Woodley on March 22 in the main event of the UFC's latest visit to the English capital.
Comments
comments