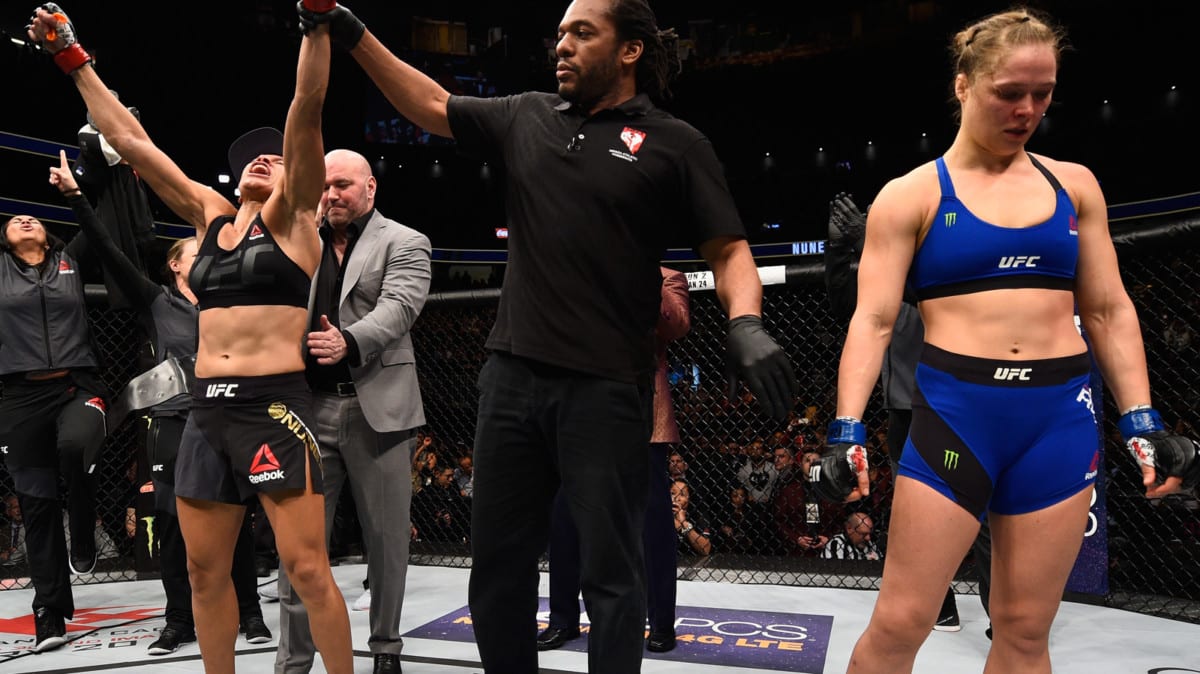 The last year or so has not been kind to Ronda Rousey. Prior to losing her title to Ronda Rousey in Australia towards the end of 2015, Rousey was one of the biggest stars in the UFC and had successfully transitioned her notoriety in the octagon to developing career on the silver screen. She landed roles in productions like The Expendables, Entourage, Furious 7 and there was the promise of many more on the horizon.
The fight game is an unpredictable one, however. Holly Holm, a huge underdog, landed a left high kick to Rousey in their main event in Australia towards the the end of 2015 and in doing so tore up the supposed hierarchy which existed in the division previously thought to be Rousey's playpen. A subsequent loss to Amanda Nunes last December has now left not only Rousey's future in mixed martial arts in question, but has led to speculation that Rousey's stock isn't exactly high in Hollywood nowadays.
Bas Rutten, himself a former UFC champion, says that Rousey's extra-curricular activities contributed to the poor performances she displayed in her last two bouts. Speaking to Fox Sports, Rutten was asked if Rousey's film projects took her focus away from her fight career and he responded emphatically.
"I truly believe that", Rutten said. "On the other side, her name is getting bigger and bigger and bigger and then the girls who are going to fight her, they know if they dethrone the champ, they're going to be that known. It's a judgment slip I think. That's what happened there. Unfortunately, she hasn't been able to pull it back together now.
"The problem also with Ronda was she had so many movie offers and the last fight that she had, everything was riding on that," Rutten explained. "She knew that if she would lose, she would not only lose but she would lose all the movies, opportunities, everything would go away cause that's how the world works. It's unfortunate but that's how the world works.
"Once you start losing, suddenly you're not that interesting anymore. It's bad that it happens, but it happens."
Comments
comments