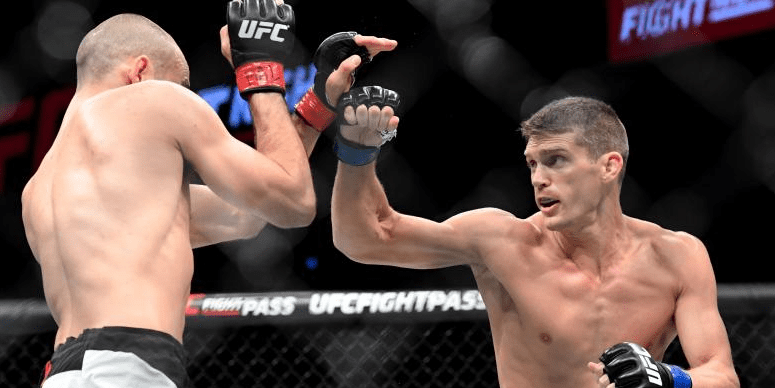 Stephen 'Wonderboy' Thompson is in danger of becoming the forgotten man at 170-pounds. 
The striking phenom has come up excruciatingly short in his high profile bouts recently, losing a razor-thin decision to Darren Till last May and owning a draw and a loss to current welterweight king Tyron Woodley. A decision win against Jorge Masvidal a year ago remains his sole win since the summer of 2016.
That's why, on paper at least, a bout with former champion Robbie Lawler seems like a good option for all. Lawler, who injured his knee last December is a defeat to Rafael Dos Anjos, looks to be hitting full health soon and remains without an opponent — and Thompson has reiterated his desire to be that man.
Speaking to MMA NYTT, 'Wonderboy' said that the potential bout remains in Lawler's hands.
"It's all up to him right now," Thompson said. "We're both coming off a knee injury. He also ended up tearing his MCL in his last fight with dos Anjos, but I think he's back in the gym now training. I really want this fight, but to be honest with you the ball is now in his court. I tried poking at him a little via social media and we've been in contact with his management. It sounds like he wants to make it happen so we're just kind of just waiting on him.
"He's a guy I've been wanting to face for a long time now; ever since he won the title," Thompson continued.
"I personally thought he was going to beat Tyron Woodley, but it didn't end up happening that way. I've been wanting to step out into the Octagon with him for a while now. I've been a huge fan of his and I've been watching him ever since the days of Strikeforce.
"He's just a good guy and super tough. His stand-up is great and he never takes a step back. Those are the guys that I want to face off against and I think it would be fireworks if we fought."
Comments
comments