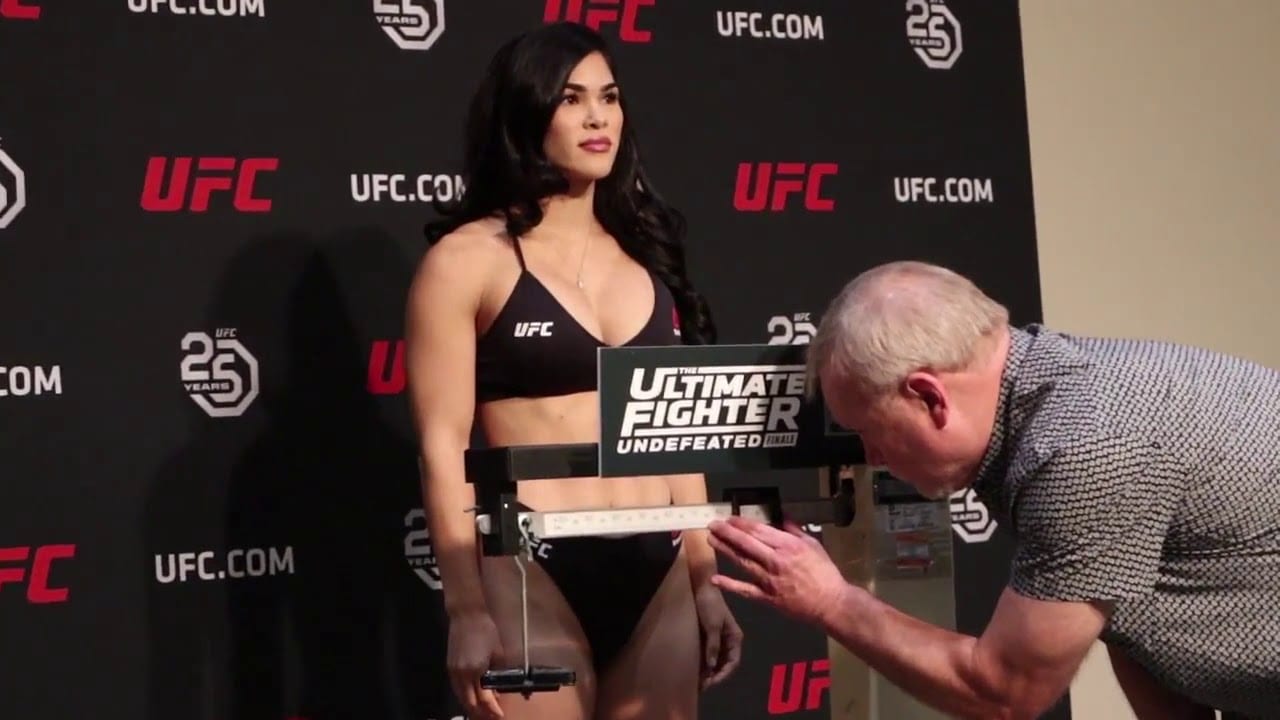 UFC strawweight Rachael Ostovich will face Paige VanZant in January it has been confirmed, just days after the bout was originally struck off following gruesome injuries suffered by Ostovich in an assault in Hawaii.
Ostovich was hospitalised for a broken orbital, among other injuries, after a November 18 attack allegedly perpetrated by the fighter's husband, fellow MMA fighter Arnold Berdon. The January 19 contest with VanZant in Brooklyn's Barclays Center was cancelled as a result.
However, there has been an about turn.
Ostovich sought secondary medical advice to gauge her potential availability to compete early next year — and apparently the news was promising.
"She never really wanted to be off of this fight," her manager, Brian Butler-Au, said to ESPN.
"When everything happened, it was very emotional. The injuries were significant enough that, combined with the emotions of everything that was going down, we made a decision to pull out of the fight.
"Now that things are settling out and the swelling of the injury is going down, Rachael got a second opinion and everything will work out to where she can keep this fight."
FIGHT STILL ON!!!!! I couldn't be more great full to @rachaelostovich Yes we are going to war with each other in the cage, but I stand by her side with her ongoing battle at home. Let's put on a fight and show these people how strong we are. #GirlPower #UFC pic.twitter.com/DDfNDV65jt

— Paige VanZant (@paigevanzant) November 27, 2018
Ostovich's opponent, Paige VanZant, responded to the news on Instagram, saying that she was happy that the fight is back on but that the 24-year-old stands beside Ostovich and "her struggles at home."
"Yes we are going to war with each other in the cage, but I stand by her side with her ongoing battle at home," she wrote.
Ostovich's husband Berdon was arrested on suspicion of second degree attempted murder following the incident. The two have been married since 2016 and have a daughter together.
The Hawaiian born fighter has a 4-4 professional record (1-1 UFC) but the upcoming bout with VanZant, which will be broadcast under the terms of the UFC's new deal with ESPN, is without doubt the biggest of her career.
Comments
comments