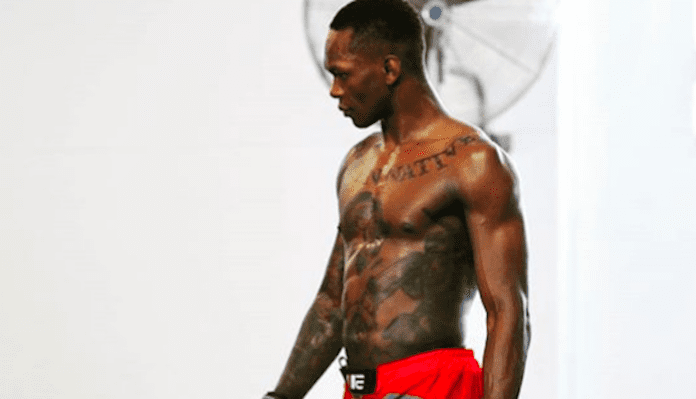 The UFC 234 clash between Anderson Silva and Israel Adesanya feels like a blurring of two different generations of mixed martial artists. 
Silva, the exquisitely talented Brazilian striker who ran roughshood over the UFC's middleweight (and occasionally light heavyweight) division throughout a 16-fight, six year extended period of excellence.
There appears to be a new kid in town, however. 'The Style Bender' Israel Adesanya has impressed since making his UFC debut last February, winning four of four so far. His last victory, a first round TKO of Derek Brunson, is the most notable name on Adesanya's record, for the time being at least but that could well and truly be eclipsed when he steps into the age next February in Australia against one of the best to ever do it.
And to say Adesanya is confident is an understatement.
"When my movie of my life comes out, this is going to be a f—king pivotal moment," he said to Luke Thomas on a recent edition of The MMA Hour.
"This is going to be that moment like 'Who writes this shit?' I mean seriously, I get to f—king beat the guy that actually put me on in the game. So it's the perfect story. It's a perfect storybook ending for him as well because after this fight, I mean, he's done what he's done so he can he can let me handle it. He's been the greatest middleweight champion of all time. But I'll take it from here. I'll take the torch by force if I have to."
Silva, now 43 years of age, has slowed down in recent years. The knockout loss he suffered against Chris Weidman began a prolonged spell of poor form for the Brazilian, not helped of course by the broken leg he suffered in the rematch with the American.
The concept of ageing has never been a particularly comfortable practice for prizefighters but, nonetheless, Adesanya sees this is a torch-passing moment.
"I'm a guy that started off modeling my style after his because he's a skinny black guy like me and I looked up to him," said Adesanaya "So, I was like 'If you want to fight your clone, you can fight me. But I'm better than your clone because I've studied every single thing you've done and every f—king move you made.' I know when he's going to chill, I know one he's going to attack, I know when he's offensive, I know when he wants to blitz. I'd feel it.
"I know this man better than he knows himself. I know some things about him that he doesn't even know about himself because I'm on the outside looking in."
Furthermore, Adesanya compares the upcoming fight to a meeting of athletes from two different era.
"This means more to me than the f—king world title," said Adesanya. "I'm getting choked up even right now even thinking about it. Like honestly, this f—king means the world to me. UFC 90 was the first time I watched this guy fight live. Before that I was watching him on DVDs f—king murking dudes. This is like LeBron James getting to face Michael Jordan."
Comments
comments