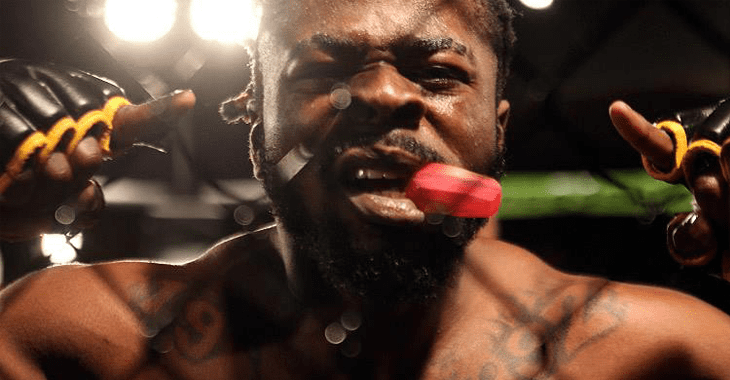 Tonight in Dublin, Kevin 'Baby Slice' Ferguson Jr. faced and defeated Fred Freeman in dominant fashion at Bellator 187.
At just 25-years old, the son of internet sensation and MMA star Kimbo Slice showed his maturity with the quick rear-naked choke win in the very first round. And despite not having love from the crowd, Ferguson Jr. (perhaps better known by the moniker 'Baby Slice') still left the 3Arena with a spring in his step.
"It felt good man, I'm not the bad guy," Slice said, speaking to TheMacLife.com. "I'm doing what I love, this is my passion. I love the crowds, I love everything. If I'm going to enemy territory, oh well, but it felt good. I knew it was going to end some how. I didn't want to go to decision, I just had to touch him or get my punches there, but he was a lot quicker than I thought, so I wanted to get him a little tired."
What's next for Slice is uncertain, especially with his career only just beginning to start, but realistically there is one bout that's most logical. Slice is a teammate of Bellator featherweight AJ McKee, who himself has a long standing rivalry with SBG talent James Gallagher. With Gallagher having his own teammate in the Bellator welterweight division, it seems as if an interesting rivalry could be brewing.
Slice certainly isn't ruling it out.
"I mean it's a possibility," Slice said. "If Gallagher fights my teammate, we could do a team versus team thing. We could make it happen. Sounds good to me."
After all, Slice says, he has no problem about fighting on enemy soil.
"It doesn't matter to me," Slice said. "I'm a fighter at the end of the day, I want to fight, win, make some money. As long as that happens, I'm good."
Comments
comments