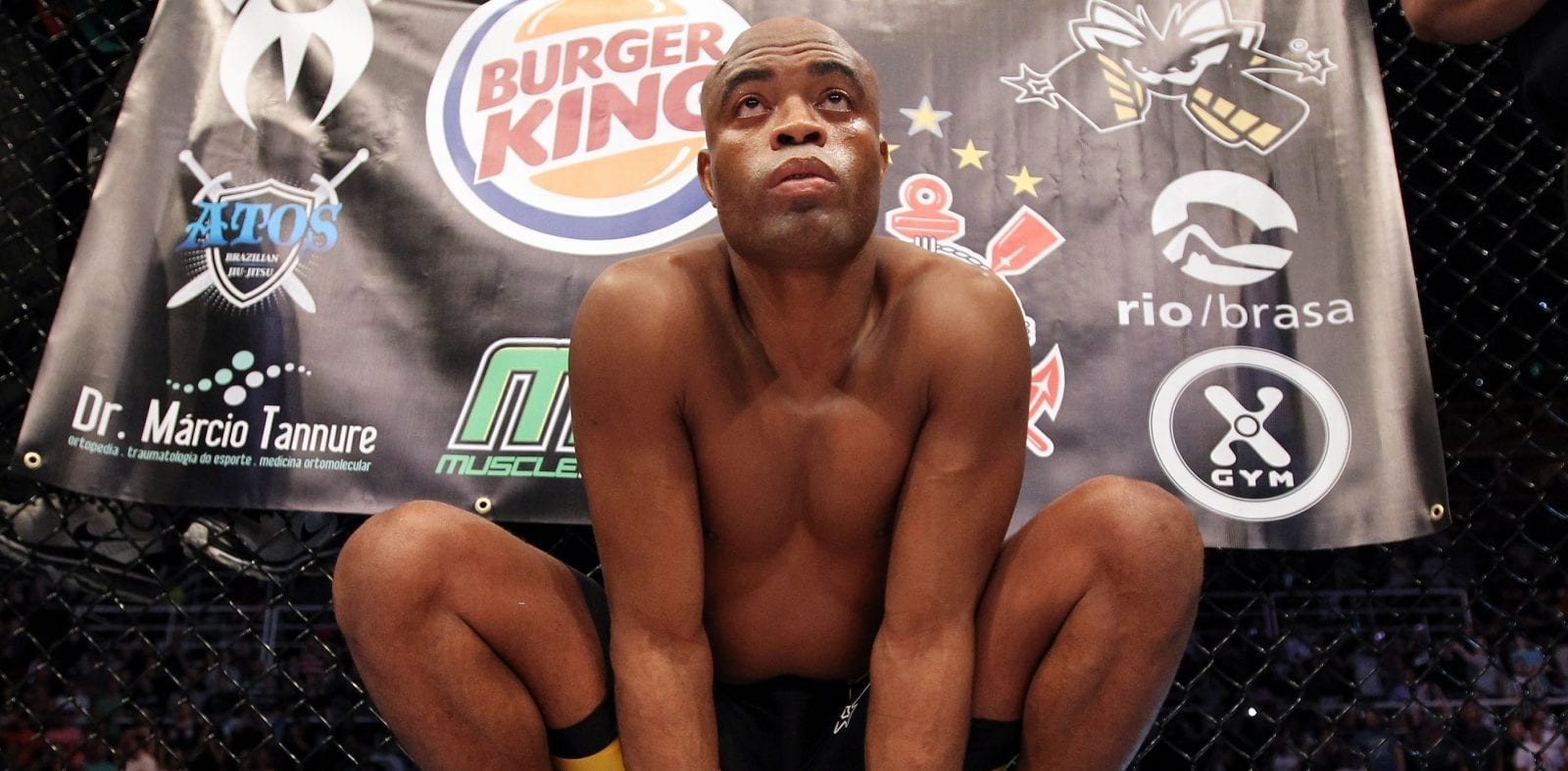 Anderson Silva has been notified of a potential USADA violation, stemming from an out-of-competition test conducted on October 26.
As such, the former UFC middleweight champion has been pulled from his contest with Kelvin Gastelum at next week's UFC Shanghai, and the promotion are seeking a replacement in order to keep Gastelum on the card.
A press release issued from USADA read:
The UFC organization was notified today that the U.S. Anti-Doping Agency (USADA) has informed Anderson Silva of a potential Anti-Doping Policy violation stemming from an out-of-competition sample collected on October 26, 2017. As a result, Silva has been provisionally suspended by USADA. Due to the proximity of Silva's upcoming scheduled bout at UFC Fight Night, Shanghai, China on November 25, 2017 against Kelvin Gastelum, Silva has been removed from the card and UFC is currently seeking a replacement.
USADA, the independent administrator of the UFC Anti-Doping Policy, will handle the results management and appropriate adjudication of this case involving Silva. Under the UFC Anti-Doping Policy, there is a full and fair legal process that is afforded to all athletes before any sanctions are imposed. Additional information will be provided at the appropriate time as the process moves forward.
It's not the first time Silva has had a run in with the anti-doping agency. The MMA legend infamously failed tests for banned substances in the wake of his UFC 183 fight with Nick Diaz back in 2015. Silva was suspended for one year for those infractions. Shortly after, the new USADA testing was implemented by the UFC, with Silva's failure believed to be the main catalyst and inspiration for doing so.
At the time, Silva proclaimed his innocence, stating that he believed he had consumed a contaminated sexual aid. He has yet to release a statement on today's news.
Comments
comments