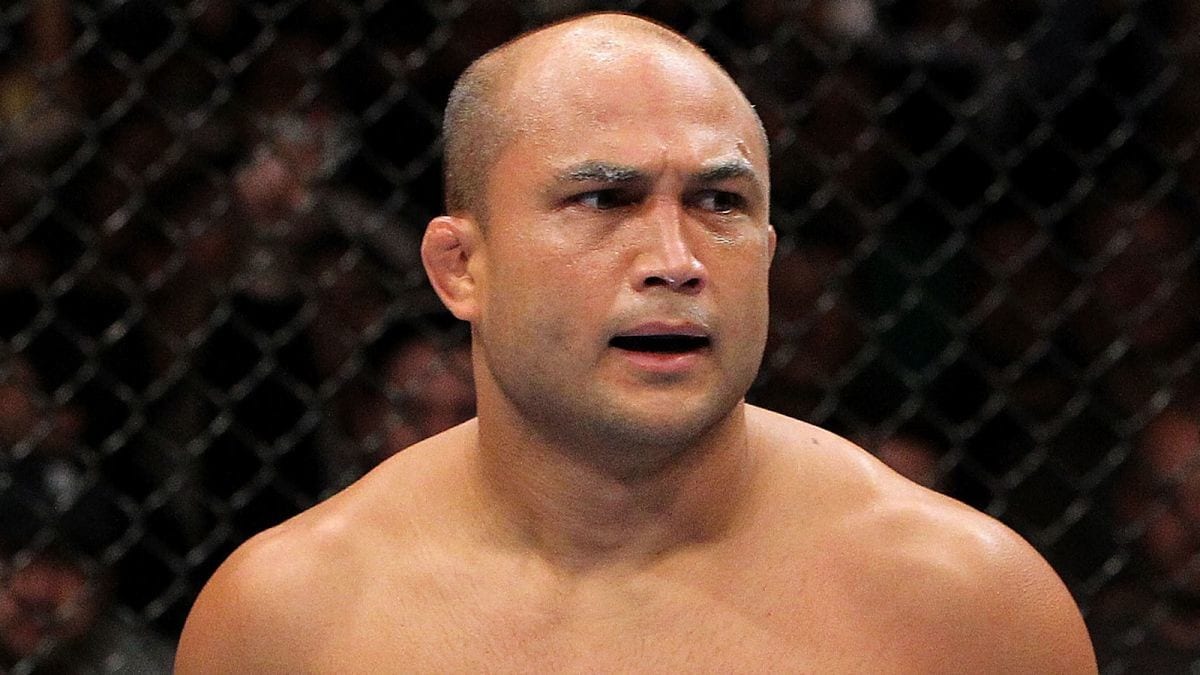 It's probably fair to say that B.J. Penn's latter career hasn't exactly gone as planned.
The Hawaiian former two-division UFC champion is winless in his last six bouts, including just one victory in his last nine outings, but it seems that 'The Prodigy' is intent on at least one more opportunity in the UFC.
As per ESPN's Ariel Helwani, the UFC are targeting a lightweight bout between Penn and Ultimate Fighter winner Ryan Hall for November or December of this year.
Hall hasn't been seen in the UFC since a somewhat bizarre bout with Gray Maynard in December 2016, which was marked by a continual lack of engagement. Hall, though, remains something of a BJJ savant and should the Penn fight come with some grappling exchanges, well, it could be some high level stuff.
Penn (39) is one of the most well-regarded lighter weight fighters in history. In January 2004 he moved up a division to defeat Matt Hughes for the UFC welterweight title. Four years later he would win gold in the lightweight division, beating Joe Stevenson for the vacant title in Newcastle, England.
Comments
comments