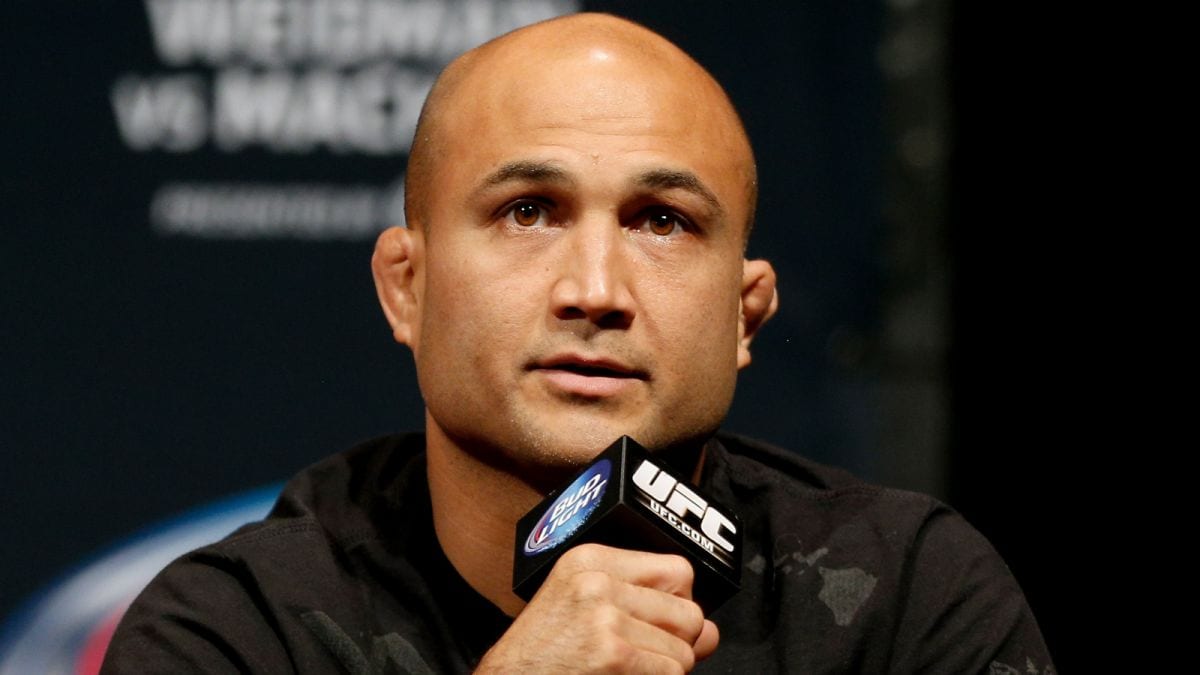 It remains to be seen if we will ever see B.J. Penn compete in the octagon again but if he does, the UFC hall of famer says that it most certainly won't be at featherweight.
Penn, a former UFC welterweight and lightweight champion, is without a win since a November 2010 knockout of Matt Hughes at welterweight. Five losses and draw followed in his next six bouts, the last three of which all took place at 145-pounds and, according to recent interview with Penn on his personal website, the Hawaiian says that opting to move down a weight class in his late thirties was a mistake.
Rumors in the press had linked Penn, now 39-years-old, with a UFC 221 booking with Ashkan Mokhtarian — but this was quickly shot down for the former two division champion.
"I wish," Penn said to BJPenn.com. "But as of right now there is no plans of me fighting."
While he has refused to announce his retirement from mixed martial arts, Penn has ruled out a return to the featherweight division in which his efforts yielded a 0-3 return. In fact, the entire idea to drop a weight class at his age was a bad one.
"I should have never fought at 145. It was a bad decision to move down in weight at my age. Maybe if I had made the move in my early 20s it would have been different. But I did not feel good at 145."
Penn is widely considered to be one of the greatest lightweight fighters of all time and so pronounced were his skills that the undersized fighter moved up a division to welterweight in 2004 to submit the then 35-3 Matt Hughes to claim the UFC's 170-pound title. Though Penn would be defeated in their rematch two and a half years later, he won the rubber match in their third meeting at UFC 123.
Comments
comments