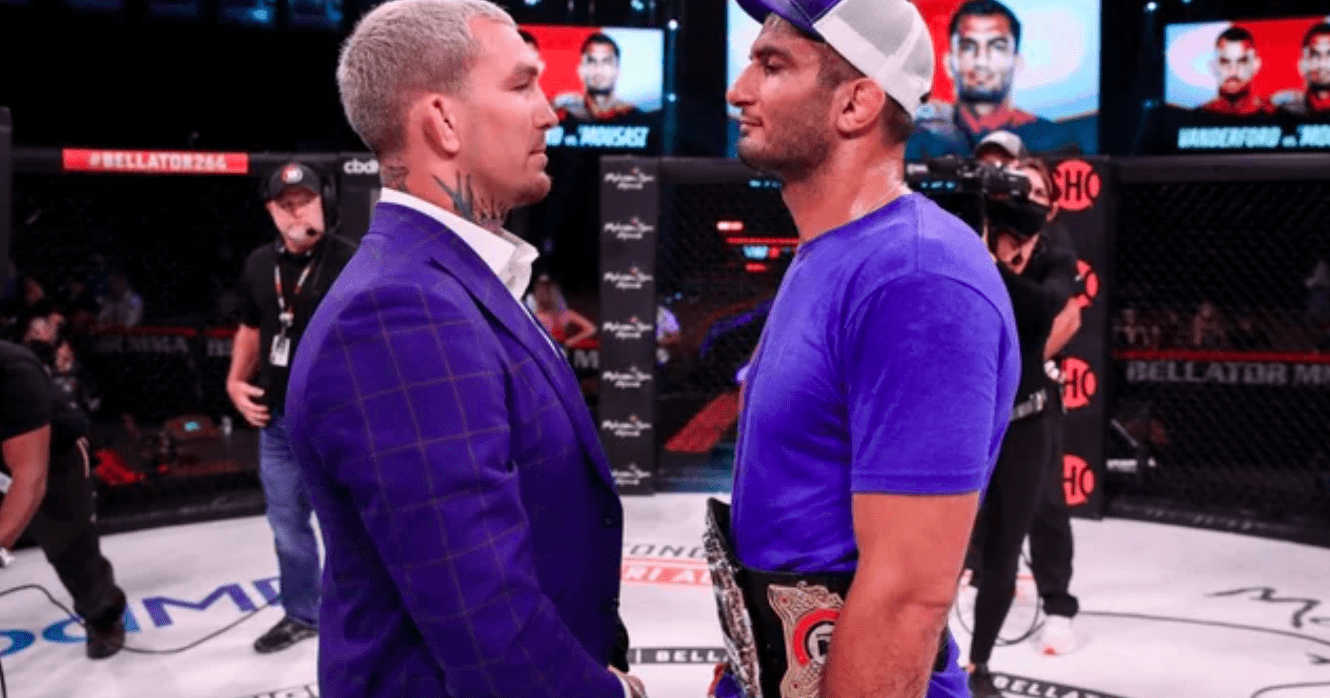 Austin Vanderford is under no illusions who the bookmakers are favouring in Friday night's world title fight in Dublin.
Vanderford, the undefeated American Top Team middleweight, takes on his first ever world title fight after amassing an impressive career ledger of 11-0 but in his fight with Gegard Mousasi in Dublin's 3 Arena, he takes on a fighter in Gegard Mousasi who has nearly 60 pro MMA bouts under his belt.
But according to Vanderford, it doesn't matter what has happened in the past — but more-so what transpires in the 25 minutes or so in the cage in the Irish capital.
"I have respect for what he's accomplished and all that in the sport, but I smile when I talk about it, because I know what I can do," Vanderford said via MMA Fighting. "I know what I'm capable of. I know I train with guys that are better than him. I know I'm going to outwork him in this camp, and when it comes fight night, I know I'm going to go out and show that.
View this post on Instagram
"It's fun and I'm happy to be the underdog, because I want that feeling. I want everyone to be like, 'Paige VanZant's husband really is f*cking bad ass.' It pumps me up even talking about it. It makes me want to cry. I just get so emotional and so excited for it."
Vanderford, of course, is known in some circles for being married to former UFC star turned bare-knuckle boxer Paige VanZant and he says that he doesn't object to this narrative being pushed in the media. After all, he quite likes his wife.
"There's not really anything anyone could say. Of course, there's going to be those fans and there might be colleagues who talk a little sh*t, but it's just part of the game. I'm happy to embrace it. I am my wife's biggest fan and supporter. I really don't care about the title of being Mr. VanZant. I think it's funny. If anyone really cares that much about it, they can fight me about it."
But when it comes down to it, Vanderford says that he is more than equipped to get the job done when the first bell rings in Dublin on Friday night.
"As funny as it sounds, going in there to fight for a title and it's my first time fighting for a title, but I'm going to go in there and take him into my world," Vanderford said. "I train with guys who have beat him. I train with 'King Mo' [Muhammad Lawal]. I'm so confident in myself going in there."
Comments
comments