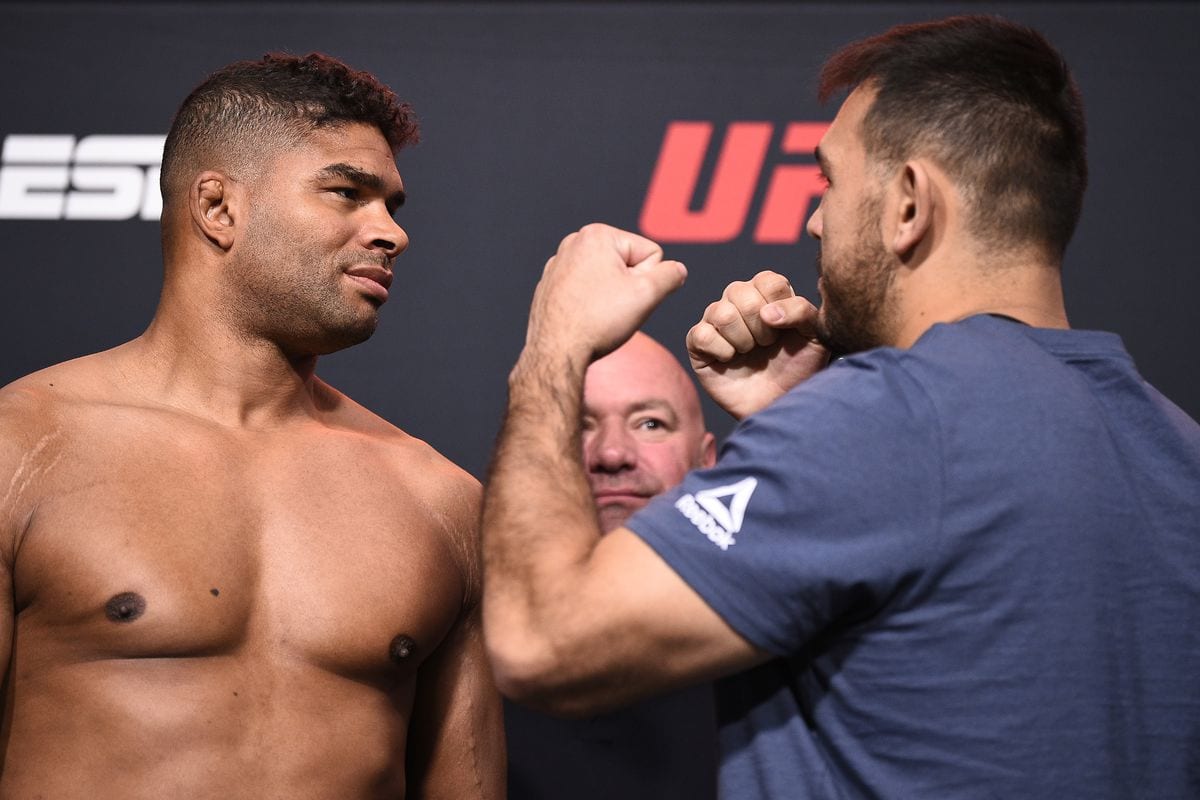 As soon as Alistair Overeem got Augusto Sakai to the canvas in their main event on Saturday, things seemed to heavily favour the more experienced Overeem as he rained down elbows and punches before earning a finish in the fifth round.
According to Sakai, while the damage on his face was easy to see, with Overeem opening a huge gash above his eye, it was the things you didn't see that really affected the fight. Per Sakai, Overeem dislocated two and broke two different ribs of his.
"In the second round, I was hit with a knee that dislocated two of my ribs," Sakai said, speaking to AG Fight. "When he took me down, he hit me with an elbow that broke two more. So I was without four ribs, so to speak. That got in the way a lot. I could not defend takedowns. I could not show my jiu-jitsu. I could not defend myself very well. Kudos to him.
"I'm sure he used his experience in his favor, but I was expecting that. What made things difficult for me, and I'm not trying to come up with an excuse here, was the pain in my ribs. Even then, I tried to endure it as much as I could."
Comments
comments